Analyst predicts Switch will outsell PS5, Xbox Series X/S this Christmas
NPD's Mat Piscatella also says US games spending could be on course for a record year at over $50 billion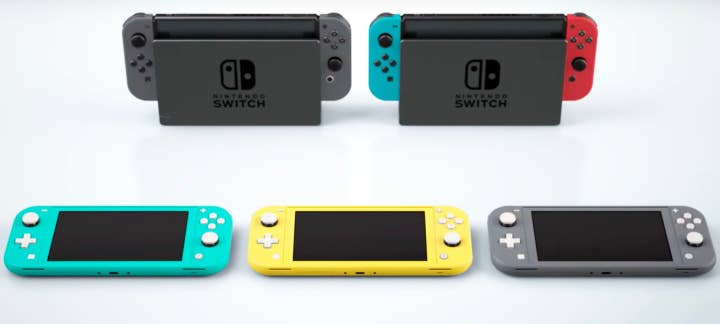 Nintendo Switch is likely to be the best-selling console in the US during the all-important holiday season.
That's according to games industry analyst Mat Piscatella of the NPD Group, who posted a list of predictions for the end of year period to the group's website.
He believes that, while PlayStation 5 and Xbox Series X/S sales "will sizzle," the lack of stock for the next-generation consoles will give Nintendo the advantage, especially when it comes to gifting.
Piscatella added that reduced spending in experiential gifting, such as tickets to sports events or theme parks, could see more dollars spent on consoles and games for family and friends this Christmas.
Other predictions include record spending on gamepads and headsets for a holiday period, as well as an all-time low on the number of price promotions for hardware. A surge in sales for PS4 and Xbox One during the summer, driven in no small part by the pandemic, means retailers will have "little incentive" to discount their remaining stock.
The analyst's predictions come as NPD forecases US spending on games and gaming hardware to reach $13.4 billion across November and December, which would be a 24% increase year-on-year.
Full-year spending is projected to reach $50 billion, which would make 2020 a record year for the US market.
However, Piscatella noted that "significant market uncertainties exists" around these predictions.
"While there is always high uncertainty in a console transition year, 2020 has obvious additional factors at play that did not exist in prior periods," he wrote. "It would be difficult to overstate the impact that pandemic-driven changes in consumer behavior have had on the video game market.
"A surge in video game players and engagement through the spring and summer months depleted market inventory of existing hardware, while fueling a corresponding surge in content and accessory spending. The impact of these changes is expected to continue throughout the remainder of the year."