Amuzo receives £50,000 from Creative England
"This grant has come at the best possible time for us"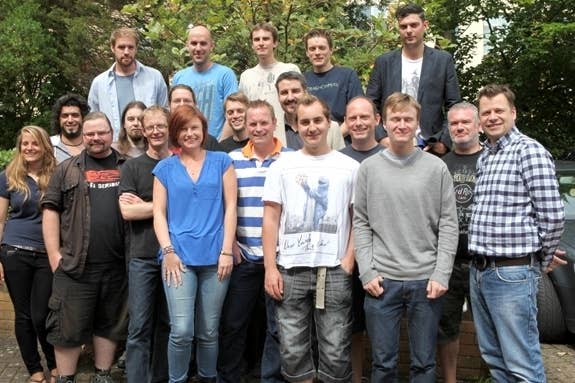 Bournemouth based, BAFTA-nominated game studio Amuzo has received a grant of £50,000 from Creative England as part of its GamesLab programme.
"We're really proud of our accomplishments to date. This grant has come at the best possible time for us, allowing us to leverage our team, technology, and contacts from a position of great success," said business development director Mike Hawkyard.
Formerly named 4T2, the studio's specialist subject is online and mobile games, and this grant will allow it to work on its own IP.
"Launching Tomb Raider with Core Design was one of the highlights of my career to date," added head of production Adrian Smith.
"Publishing something you create from the ground up is a thrilling experience; one I can't wait to share with the team here in Bournemouth. With the support from Creative England's GamesLab, we believe we can create something that is not only uniquely British and great fun to play, but that demonstrates the innovative work being created by games studios here in the South West."
Creative England GamesLab aims to help "innovative and commercially astute games companies" and more information can be found at its official site.