Amiqus to promote diversity and inclusivity at UK Best Places To Work Awards
The G Into Gaming Award returns for a fourth year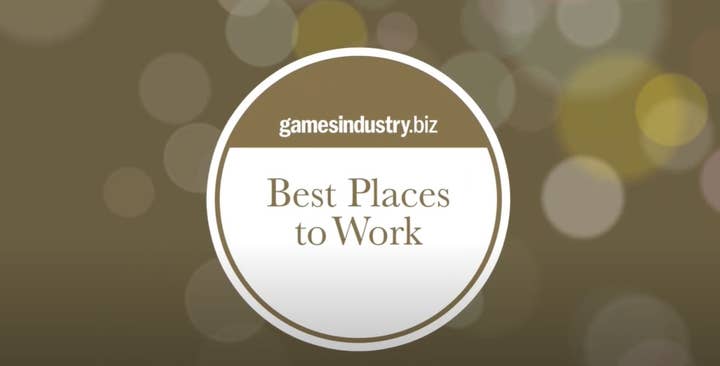 Amiqus have once again backed the GamesIndustry.biz UK Best Places To Work Awards.
The recruitment agency will be hosting a special session during Best Places week (starting Monday, September 13th) looking at the importance and influence of leadership on culture and diversity, and providing some actionable steps that leadership can take to accelerate their EDI journeys.
The fourth annual G Into Gaming Award, which is run by Amiqus boss Liz Prince, will also take place during the Best Places To Work Awards ceremony itself (Thursday, September 16th). The award will celebrate an individual in the games business who is playing a pivotal role in improving the diversity of the industry.
The Best Places To Work Awards for the UK is a free digital event that includes the ceremony, plus a series of panels and talks that will be aired during the week via video, podcasts and as written articles. Alongside diversity and inclusivity, other topics will include tackling climate changes and supporting good mental health. We will also interview last year's Best Boss winner - Creative Assembly studio director Gareth Edmondson.
"Due to the pandemic, the Best Places To Work Awards will once again take place virtually for 2021," begins Amiqus business manager Liz Prince. "But these unique awards are no less important than they've ever been; indeed, the events of the past 18 months have meant that working practices, employee wellbeing, staff engagement and more have become more of a focus than ever before.
"This has coincided with an ever-increasing demand for talent, as studios look to further expand, and new start-ups join the market.
"And, as recruiters, we've seen first-hand that those companies and studios which have prioritised employee wellbeing during the difficult days of the pandemic and lockdown are now better positioned to retain and attract new talent.
"Going forward, as we look ahead to a gradual return to the office or studio, we are seeing that those studios offering more flexible workplace policies are enjoying more success than those who are perhaps more rigid in their 'back to normal' thinking. That's probably not surprising, given that the pandemic has given us all the opportunity to re-evaluate our employment, particularly when it comes to a better work/life balance. Many people are reluctant to return to a five-day commute to work; some are finding that they have been more productive working remotely; others may have moved homes to prioritise family and lifestyle, perhaps further away from their place of work.
"What's clear is that we're unlikely to return to the a pre-pandemic way of working. And the savvy studios have recognised this, understanding that to attract and retain talent means a much more flexible approach. Amiqus' role in the industry is to support all companies looking to grow their teams and find new homes for games industry professionals, and we're spending much time talking to both clients and candidates about the 'new normal' working practices that suit all requirements.
"As these awards demonstrate each year, there are some amazing, forward-thinking companies operating in the games industry, which is why we are delighted to support the Best Places To Work Awards. It is also our pleasure to once again present the Putting the G Into Gaming diversity award.
"We look forward to celebrating all the winners on September 16."
Other supporters for the UK Best Places To Work Awards include Games London, UKIE, Safe In Our World, and SpecialEffect. More partners will be announced over the coming days, including the finalists of the 2021 Best Places To Work Awards.
For more information, contact bestplaces@gamesindustry.biz. For sponsorship queries, contact chris.buckley@gamesindustry.biz.