American McGee kills Ozombie Kickstarter
Focusing attention on battle for Alice film rights instead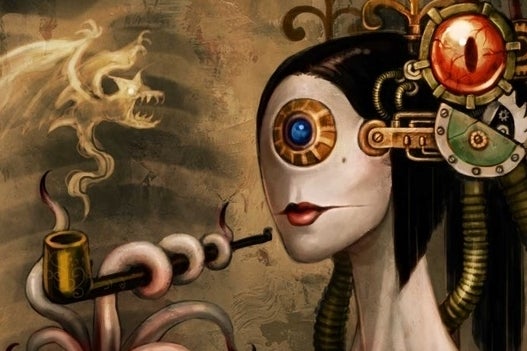 Spicy Horse game designer American McGee has explained his reasons for cancelling the Ozombie Kickstart campaign, despite its 2,607 backers.
"First, we're facing a challenge with the Alice film rights," he posted on the crowdfunding site, referring to the adaptation of his most successful title American McGee's Alice.
"Since working to remove it from the Oz campaign we've been unable to launch it as a separate campaign here on Kickstarter - the submission has been rejected multiple times and our appeals have failed (multiple campaigns are not allowed). To launch a campaign for the Alice films rights means we must first shut down the Oz campaign."
He also explained that the progress the campaign had made so far was also a contributing factor. Despite amassing $141,513 in funds and 2,607 backers, it was only on track to make 30 per cent of its $950,000 goal by the deadline of August 5.
"For Oz, we can always launch another campaign in the future. On the other hand, the Alice film rights are only within reach during a rapidly closing window of opportunity. We'll sacrifice Oz today in order to have a real chance with Alice."
The Alice: Otherlands Facebook page promises a Kickstarter announcement for the film later this week.
The Oz Action Adventure Kickstarter went live on June 24 to fund a game set in the L. Frank Baum created universe.
"The design and narrative for OZombie are still in pre-production, so many of the major challenges have yet to be outlined," said the company at launch.
"Our team will tackle these as they arise, with the community's desires and concerns taken fully into account. We're planning for a collaborative design and production process, where backers will have access to and influence over the game design and direction through our Kickstarter backer bulletin boards"
So far backer's reactions and comments have been mixed, expressing disappointment over the cancellation but supporting McGee in the fight to win the Alice film rights.
The adaption of American McGee's Alice was first announced in 2004, and at one point reportedly had Wes Craven and Sarah Michelle Gellar signed on to direct and star. In 2008 McGee blogged about the project, which at the time was described as "in turnaround from Universal Studios" with a screenplay from Jon and Erich Hoeber and Scott Faye producing.