Amazon Games and Smilegate enter exclusive publishing agreement
The pair will collaborate on a game to be released in 2021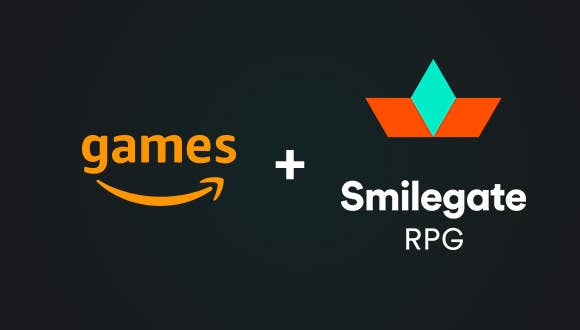 Amazon Games and Crossfire developer Smilegate will collaborate on a game to be published next year.
The exclusive agreement is for a game to be published by Amazon Games in North America and Europe, with CEO of Smilegate RPG Chi Won Gil saying the pair will "combine [their] respective expertise to introduce one of [their] AAA games to Western players."
Details of the partnership were scarce at this stage, with the announcement saying more will be revealed "at a later date."
South Korean developer Smilegate is known for its FPS hit Crossfire, which boasts 670 million registered users, and over eight million concurrent players worldwide. It is particularly popular in Asia.
The company has been pushing the title in Western markets a bit more aggressively in recent years, starting a Berlin office that it eventually closed just over a year after it opened. It recently opened a new Barcelona studio to focus on developing AAA games.
Amazon Games released free-to-play hero shooter Crucible earlier this year, but a rocky launch led the studio to back out and retreat into a closed beta.
Christoph Hartmann, VP at Amazon Games, commented: "Amazon Games is committed to bringing our customers the most engaging game experiences, both through our own internal development teams and from the very best external development studios around the world. Smilegate has a strong track record of creating big games that players love, built to offer years of enjoyment -- exactly the type of best-in-class, living, growing online games we want to bring our customers."
Chi Won Gil added: "Amazon Games is uniquely positioned as a publisher to reach entirely new audiences through its deep commitment to customers and substantial games publishing resources and channels, including Twitch, Prime Gaming, AWS, and more."