Valve's DOTA 2 mainland China license battled over
Two Chinese game companies are fighting over the RTS game rights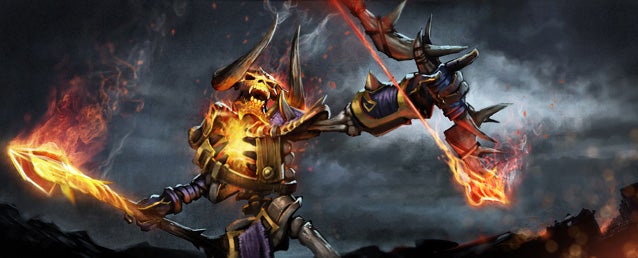 Valve is seeing some fierce competition for the rights to its DOTA 2 game for mainland China. Valve sees China as crucial to DOTA 2's success. "You've got to address that market, it's the biggest DOTA population in the world, right?," said Doug Lombardi, Valve's VP of Marketing, speaking to PC Gamer.
The problem for Valve is that China won't allow them to release Steam there; Chinese law forces them to make a deal with a Chinese publisher in order to gain access to the market. "We're actively looking for a partner to work with over there," said Lombardi. "It's pretty cut and dry - you need a Chinese partner to be in China, period."
Two Chinese game companies have apparently reached the final round, according to the latest rumors. Valve's game was announced for China last year, and since then companies have been trying hard to gain the rights. Three companies, Shanda Game, Giant, and ZQGame had reached the final rounds as of a week ago.
Last week ZQGame's CEO posted on his personal blog that his company was going to hold DOTA2 playing as their staff activity, which some interpreted to mean ZQGame had won the contest. However, the company later announced that they had bowed out of the negotiations, preferring to work on their own strategy game. This leaves Giant and Shanda Game still in the running for the DOTA 2 license for China.
The value could be considerable, as RTS games have proven popular in the fast-growing Chinese market. There's been no announcement whether DOTA 2 will be free-to-play or not, but that seems likely given the overwhelming popularity of that business model in China.