All US GameStop stores closed except for curbside pick-up
Retailer will pay US employees for lost hours for next two weeks; Canadian EB Games stores shut entirely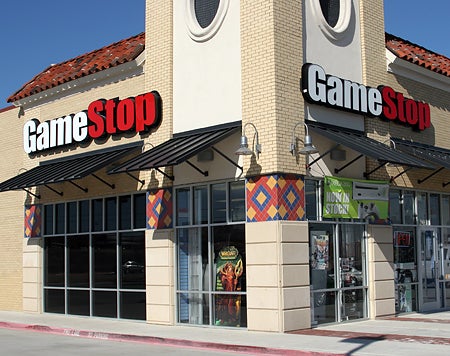 GameStop has shuttered all of its stores in Canada and is prohibiting its US stores from letting customers in the door due to concerns over the novel coronavirus (COVID-19) pandemic.
GameStop subsidiary EB Games Canada announced its country-wide store closures after receiving criticism for the long lines of customers looking to get their hands on new releases Animal Crossing: New Horizons and Doom: Eternal.
"This is not an act of good corporate citizenship," Toronto Mayor John Tory told the CBC after dozens of people lined up down the street at a downtown EB Games location.
"No disrespect to that business, but they were asked to close down if they were not an essential business and they chose not to do so."
It didn't take long for the company to reconsider.
"We wanted to let you know that EB Games Canada will be closing all stores effective end of business Friday March 20th," the company said Friday night on its official Twitter account.
"Like many retailers, we will continue to monitor COVID-19 closely with the commitment to open again at a time we feel both our team and customers are safe."
EB Games Canada added that it would continue running its online store front to ship orders to customers.
GameStop followed that up with the Saturday night announcement that it would close off customer access to all of its US stores effective Sunday morning. Those stores will still allow curbside pick-up for customers who placed their orders online.
At the same time, the company also said that it will pay US employees whose hours have been eliminated for two more weeks at their normal pay based on their average hours worked in the past ten weeks. Beyond that, it will reimburse benefit-eligible US employees for a month of their portion of benefit expenses, and all US employees have been told they don't need to work if they aren't comfortable doing so and should stay home if sick.
An inquiry about pay and benefit reimbursement for Canadian employees was not immediately returned.
"Our priority has been and continues to be on the well-being of our employees, customers, and business partners," GameStop CEO George Sherman said.
"We have been steadfast in our adherence to CDC-guided safety and local government orders for retailers in each of our communities."
Earlier this week, Kotaku reported on a memo sent to GameStop employees telling them that it was exempt from government shutdown orders because it qualifies as an essential service.
The memo told employees that rather than complying with orders to shut the store, they should direct any law enforcement officials to call GameStop's corporate office.
Soon afterward San Mateo county, where non-essential businesses were ordered to shut down, confirmed for GamesIndustry.biz that GameStop was not an essential business.
Later that day, California governor Gavin Newsom issued a stay-at-home order for the entire state, and GameStop complied.