GameStop keeping stores open as government orders lockdowns
Update: San Mateo county says GameStop is not an "essential business," GameStop says it can have "positive impact"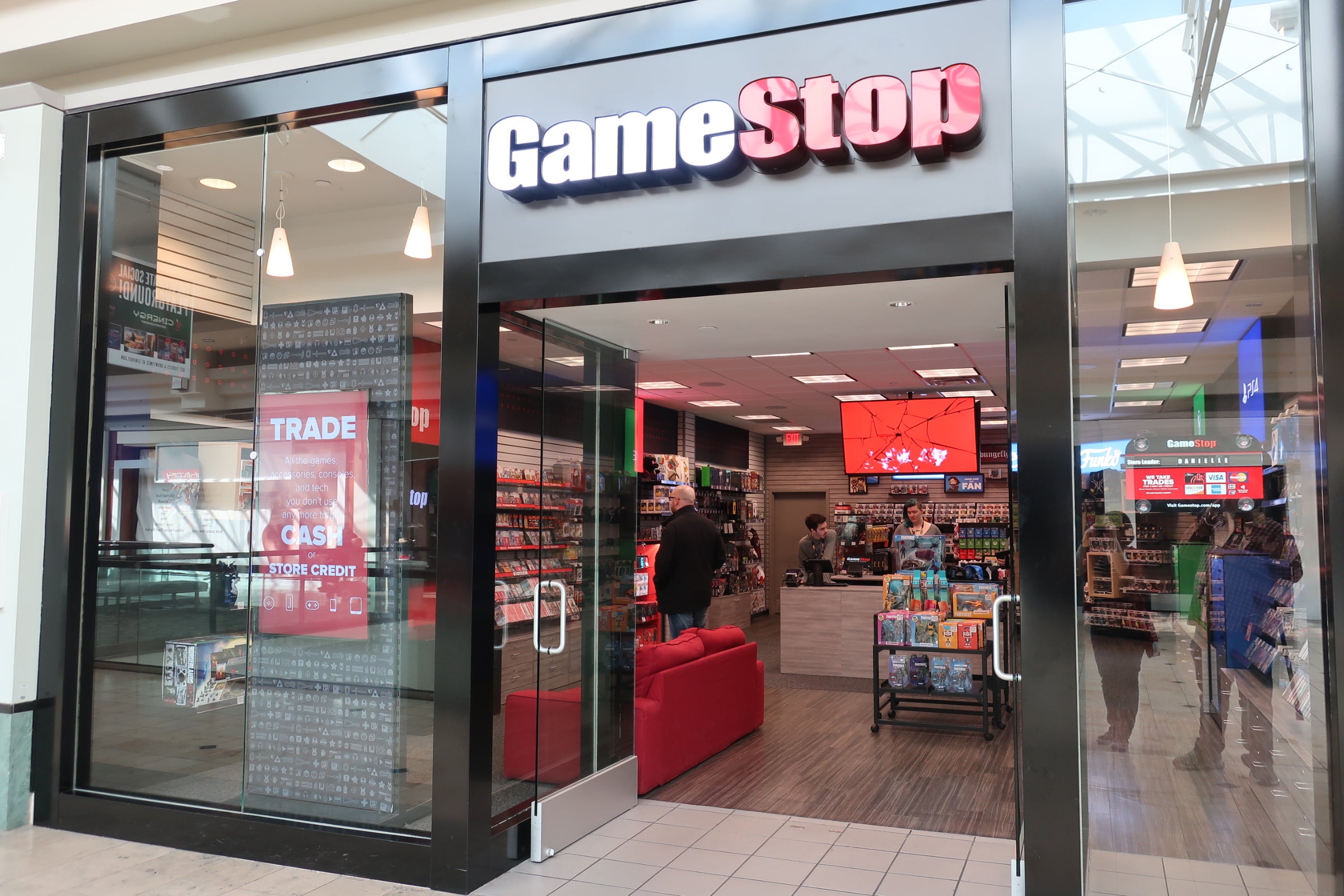 GameStop has instructed employees to keep stores open and continue reporting to work, including in locations where local governments are mandating shut-down of all non-essential businesses due to the spread of novel coronavirus (COVID-19).
In a memo shared with Kotaku, the company says that it is exempt from government shut-down orders due to the necessity of the service it provides.
"Due to the products we carry that enable and enhance our customers' experience in working from home, we believe GameStop is classified as essential retail and therefore is able to remain open during this time," the memo reads.
GameStop confirmed this memo to IGN, and provided a list of "essential" products its stores sold including webcams, microphones, mice, keyboard, monitors, chargers, audio equipment, and more.
The memo also instructs employees confronted by law enforcement officials attempting to close a store to share a flyer asking them to call GameStop's corporate office.
Currently, several cities in the United States are under varying degrees of either voluntary or mandated lock-down, with numerous business closed or limiting services to prevent the spread of COVID-19.
The most extreme example is San Mateo county in California, where residents are being ordered to shelter in place and all non-essential services have been told to shut down.
GameStop's response to COVID-19 has included cancelling planned events and midnight launches, shutting down in-store demo stations, only permitting ten people inside stores at once, and suspending its trade-in programs. It is also selling Doom Eternal one day early to avoid oversized launch crowds on the same day as Animal Crossing: New Horizons' launch.
However, employees have expressed anxiety over a lack of cleaning products available either from the company or in their local areas, as well as no emergency sick leave policy in place to handle the current pandemic.
UK retailer Game is also remaining open for the time being, including its hands-on Arena locations.
Update: Both GameStop and San Mateo county have responded to GamesIndustry.biz's request for comment, with San Mateo saying the following:
"Our Counsel has advised Gamestop that it is not our view that it is an essential business.
"That said, we've not yet dedicated resources to enforcement because we hope individuals and businesses will be good citizens and comply voluntarily for the health and safety of everybody in the community."
GameStop's full statement is as follows:
"While GameStop is best known as a provider of gaming and home entertainment systems, we also offer a wide array of products and devices that are important to facilitate remote work, distance learning, and virtual connectivity.
"As millions of Americans face unprecedented challenges adapting to virtual learning, working and interaction, there is significant need for technology solutions and we are one of many providers of these products that are remaining open at this time. Schools, businesses and families are now suddenly dependent on being able to connect through technology.
"While there are many businesses and organizations far more critical than ours, we believe we can have a positive impact during this very challenging time. The health and safety of our employees and customers is of utmost importance and we have and will continue to take extensive precautions consistent with CDC guidelines. We are complying with all state, county, city, and local ordinances and we will continue to adjust to any future developments."
GamesIndustry.biz has asked GameStop to confirm if the final sentence in its statement means it will be shutting down its stores in San Mateo county, and now all of California.