Alienware unveils Switch Pro-like portable PC concept
Dell's gaming subsidiary showcases proposed hardware at CES 2020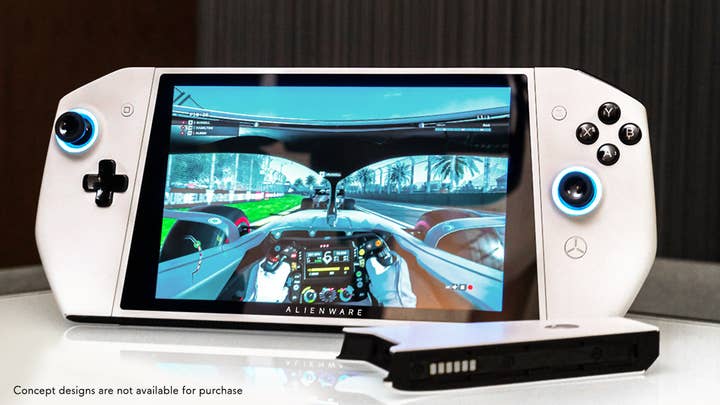 It was perhaps inevitable that other hardware manufacturers would attempt to bottle the Nintendo Switch lightening, and Alienware certainly appears to be doing that with the Concept UFO.
Unveiled at CES 2020, this is a prototype of a portable PC with more than a few influences taken from Nintendo's popular console. It has removable controllers, which can be attached to a grip to form a more traditional gamepad when the Concept UFO is standing upright or plugged into a monitor.
It runs on Windows 10, according to Business Insider, suggesting users will be able to access their libraries on Steam, Epic Games Store, uPlay, etc.
The device has an 8-inch screen with a 1200p resolution, a marked improvement over Switch's 6.2-inch, 720p screen. But while the controllers can be removed, it does not appear they support two players like Nintendo's console.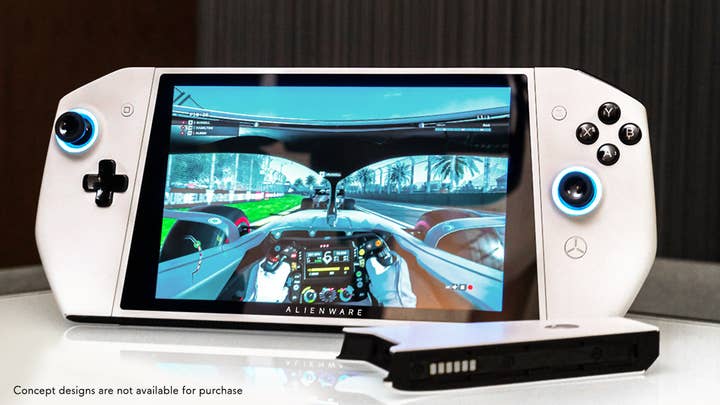 The Concept UFO is powered by a 10th generation Intel processor, supports connectivity like Bluetooth and Wi-Fi, has two USB-C ports and can be controlled with a keyboard and mouse if you so choose.
A full unveiling will be livestreamed later today. As of yet, no price or release date has been announced -- this is, after all, a concept.
The Concept UFO has been announced at a time when rumours of a Switch Pro have re-emerged.
Reports have been doing the rounds over the past week that an enhanced version of Nintendo's console will be released later this year.
In our analysts' predictions round-up, Kantam Games' Dr Serkan Toto predicted such a model may will launch by the end of 2020, potentially priced at $399.
Until there's official word from Nintendo, it could be that Alienware's Concept UFO is the closest we get to a Switch Pro for a while.