Aliens: Colonial Marines delayed until February
Pitchford "confident in the schedule for the game's completion and commercial release"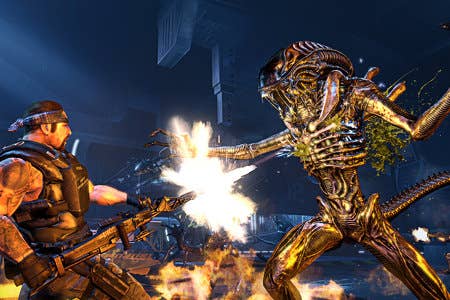 Gearbox Software's Randy Pitchford has issued a statement confirming that Aliens: Colonial Marines has been delayed until February 12 2013.
"We're now at a point in development when we can see the end - we know what's left to do and can sufficiently quantify it to be very confident in the schedule for the game's completion and commercial release," said the company's CEO and president.
"We've remained true to our vision. We've been committed to it, through and through. We've always prioritised the goals we had for the game over any particular launch window."
The release date had originally been set for autumn of this year. The game was first announced in December 2006.
"Because the game was 'announced' with that original press release, it might feel, to those of you who have been waiting for the game since then, that it has been in development a long time," suggested Pitchford.
"In fact, with the release date now set, it turns out that the total development time we have spent creating Aliens: Colonial Marines is about the same length of time as we had spent creating the original Borderlands or the original Brothers in Arms - both games that we had waited to announce until we were much farther along in the development process."
It's worth noting the new release date is for PC, PlayStation 3 and Xbox 360, the date for the Wii U version is still to be confirmed.
"We knew this game would be incredible from the moment Gearbox began developing Aliens: Colonial Marines," added Gary Knight, senior vice president of marketing for Sega Europe and Sega of America.
"Now that the title is in its final stretch of development, we can confidently release the exact date that gamers will finally get to experience this blockbuster thrill-ride."