Alice: Otherlands Kickstarter successful
American McGee film project raises $222,377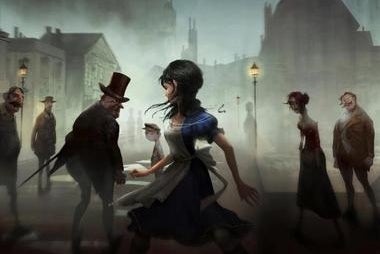 Alice developer American McGee's Kickstarter campaign to raise money for a feature length film version of the Alice story met its $200,000 goal last night.
"After 20 days and much nail-biting, the Alice: Otherlands campaign has reached a successful conclusion," said American McGee.
"Coming in at over $222K, the funding will allow us to create a series of animated short films, pursue larger animated series possibilities, begin development work on a feature film and access larger funding options for a possible feature film production in the future. All thanks to the kind support of our backers on Kickstarter. You rock!"
3,389 backers contributed to the project, including one who paid for the highest tier reward, $10,000 for a backstage pass offering access to the Spicy Horse studio in Shanghai. When the campaign launched on July 15 the developer was clear where the $200,000 would go.
"We need 100k to secure a 12 month license to and exploit the animation rights. If we raise 200k, then 100k goes towards the first step of securing the rights in full. We'll spend what's left over on creating animations."
"In order to purchase outright, for all time, the film rights - we need 500k. I don't expect all of that to come from Kickstarter though. Also, keep in mind that Spicy Horse doesn't take a profit from any of this. Money comes in, part goes out to pay for the rights, other part goes out to fund animation production (with an external team). In this since, we're being pure producers, but not taking a fee of any sort."
McGee cancelled another Kickstarter campaign, OZombie, in order to focus on the Alice project, explaining to the 2,607 backers "we'll sacrifice Oz today in order to have a real chance with Alice."