Alexander Sliwinski joins Bithell Games
Ex-Joystiq news director signs on with Volume, Thomas Was Alone developer as COO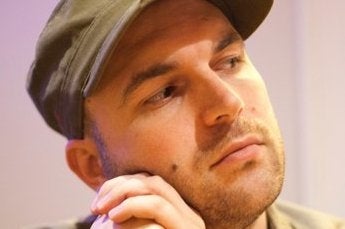 Alexander Sliwinski has made the jump from game journalism to game development. The former news director of Joystiq was today announced as the new COO of Bithell Games.
"The problem with making videogames and running a business is that the second job is boring, and the first job is very distracting," Bithell Games founder Mike Bithell said in announcing the hiring. "I'm also not great at the business side."
Bithell said he's been working with Sliwinski for about six months as Volume wrapped up development and launched on its initial platforms. He said with Volume doing well and the company ready to move on to new projects, "it felt like we should formalise stuff and make him a proper full time part of the company."
The hiring of Sliwinski isn't Bithell Games' only step toward formality. Bithell said the studio would be setting up its own office space soon.
"[T]hanks to Alexander for his awesome work over the last few months, to everyone who's complimented me on my better organisation (and allowed me to take full personal credit) and you lot, for continuing to support the games we make, and allowing me the opportunity to work with such awesome people," Bithell said.