Administrator axes 60 head office HMV jobs
More redundancies following store closures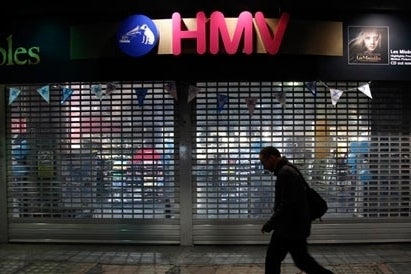 HMV administrator Deloitte has confirmed it has made another 60 positions at the company redundant, this time at head offices locations in London, Marlow and Solihull.
The move follows yesterday's announcement that 66 stores are to close, putting 930 jobs at risk.
"Following our announcement of the closure of 66 stores yesterday, it has been necessary to consider the head office support required for the reduced store portfolio," said Deloitte.
"As a result of this review, a number of redundancies at the head office have been made. This has been a difficult decision, but a necessary one in restructuring the business. We would like to express our gratitude to staff for their continued support during the administration."