Adam Sessler to lead games content at Revision3
Former X-Play host to serve as executive producer of games content for the television network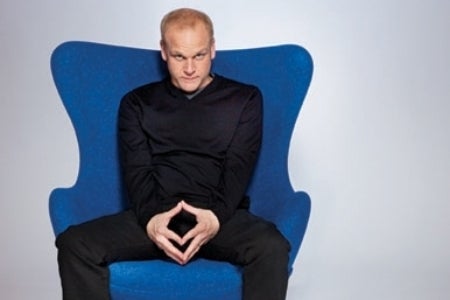 Revision3, a Discovery Communications Digital Video Network, self-described as "the television network for the Internet generation," has announced the appointment of former X-Play host Adam Sessler as its new executive producer of games content. He will work with Rev3 Games hosts Max Scoville, Tara Long and Anthony Carboni, and the network also hopes to leverage Sessler's long-time following to create "interactive programming that engages viewers and maximizes the constraint-free environment of online video."
Rev3 Games was launched earlier this year and the network said that it's now looking to "double-down on its game content strategy by creating the most credible, highest-quality destination for those seeking the latest video game news, reviews, hands-on-demos and exclusive video game trailers." With Sessler's former network, G4, canceling X-Play and Attack of The Show and refocusing as a GQ magazine style channel, perhaps the opportunity is there for Revision3.
"I cannot overstate how excited I am to be joining Revision 3," said Sessler. "My desire to create innovative video content that addresses the game industry, in this period of rapid evolution, could not find a better outlet. Nowhere else could I indulge my need for unvarnished opinions on the game industry and appetite for irreverent fun. This may be a new beginning but I already feel right at home."
"I'm extremely excited to welcome Adam to Revision3," said Ryan Vance, SVP, Programming and Production, Revision3. "I had the pleasure of working with Adam for many years, most notably on the creation of 'X-Play' and can speak first-hand about his extensive creativity, expertise and stellar reputation in the gaming industry. We look forward to adding Adam's creative vision to our existing gaming content and supercharging the Rev3 Games channel."