Activision wins copyright infringement suit against Booker T. Huffman
The professional wrestler was claiming that Call of Duty character Prophet was based on a character he created, G.I. Bro
Activision has won its character copyright infringement lawsuit against WWE Hall of Famer Booker T. Huffman.
The professional wrestler was claiming that Call of Duty character David 'Prophet' Wilkes was modelled after G.I. Bro, a character he created and portrayed at the beginning of his career.
However, the jury said that Activision didn't infringe Huffman's copyright.
The lawsuit was focusing on a poster showing G.I. Bro holding a firearm, which Huffman said Activision infringed when creating character art for Prophet (see images below)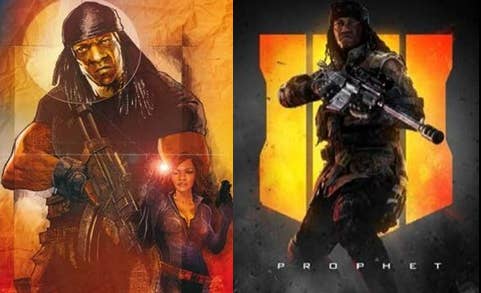 Activision had argued that Huffman did not present sufficient evidence to support his claim, adding that he did "not own the idea of an angry man with scowling look," as the wrestler was claiming that G.I. Bro's facial expression and attitude were unique.
The studio also added that the G.I. Bro poster was not copyrightable because it was modelled after Dwayne 'The Rock' Johnson from the neck down.
Huffman filed the lawsuit in 2019. At the time, his lawyer, Micah Dortch, said that there was "no question [Prophet] was copied from G.I. Bro. From the hair, body type and clothing, right down to facial expressions, the similarities are too profound to be an accident."