WWE Hall of Famer sues Activision for character copyright infringement
Booker T Huffman claims Black Ops 4 character too similar to his own comic book hero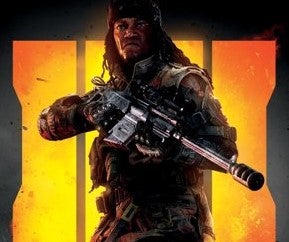 WWE Hall of Famer Booker T. Huffman has filed a lawsuit against Activision-Blizzard, alleging copyright infringement of his own created comic book character with a similar character in Call of Duty: Black Ops 4.
Huffman alleges that in Call of Duty: Black Ops 4, the character Prophet's depiction was stolen from the character G.I. Bro that he created for two comic books and has portrayed at various events. In the court complaint, Huffman claims he "conceived a character like his wrestling personality who would be a retired special operations soldier, fighting an old enemy he thought he had finished off years before, with the support of his old military friends."
The case has been filed in the US District Court for the Eastern District of Texas, and Huffman is being represented by Micah Dortch of Potts Law Firm and Houston attorney Patrick Zummo of the Law Offices of Patrick Zummo.
GamesIndustry.biz has reached out to Activision for comment.