Activision sued for portraying Angolan rebel as murderous "halfwit"
Family of Jonas Savimbi object to his depiction in Call of Duty: Black Ops II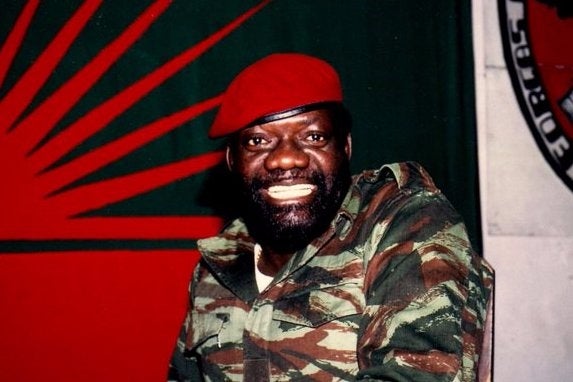 The family of Angolan rebel chief Jonas Savimbi are suing Activision over his portrayal in Call of Duty: Black Ops II.
The Guardian reported that the €1m lawsuit against Activision is being brought by three of Savimbi's children. Savimbi was killed in February 2002, in a clash with Angolan government troops.
The lawyer representing Savimbi's children Carole Enfert said Black Ops II depicted him as a "big halfwit who wants to kill everybody," rather than the "political leader and strategist."
Activision's lawyer, Etienne Kowalski, meanwhile argued that he's shown as a "good guy" and "for who he was ... a character of Angolan history, a guerrilla chief who fought the MPLA".
Activision has a habit of getting itself in legal trouble with people over their appearances in games. Panamanian dictator Manuel Noriega also tried to sue the company for his appearance in Call of Duty: Black Ops II, but the case was thrown out of court.
The Band Hero and Guitar Hero brands have also been a source of legal strife for the company. No Doubt, Gun N' Roses frontman Axl Rose, Maroon 5, former Nirvana band members Dave Grohl and Krist Novoselic and Courtney Love have all been unhappy with the series' use of musicians as avatars.