Activision snaps up China-related Call of Duty domains
Activision has purchased a number of domains, possibly related to its free-to-play COD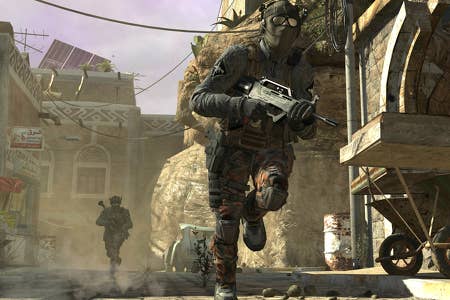 Activision has registered a number of China-related Call of Duty domains, according to Fusible. These domains are probably related to either the free-to-play Call of Duty title aimed at China or Call of Duty: Black Ops II, which features a futuristic tale centered around a war between the United States and China.
The full list of registrations includes the English spellings of Chinese phrases, seen below:
anheixingdong.com, anheixingdong.net, blackopschina.com, blackopschina.net, blackopsonline.net, bochina.net, callofdutychina.com, callofdutychina.net, heisexingdong.com, heisexingdong.net, jueshengshike.com, jueshengshike.net, modernwarfarechina.com, modernwarfarechina.net, modernwarfareonline.net, xiandaizhanzheng.com, xiandaizhanzheng.net
There are rumors that Chinese publisher Tencent games will be handling Call of Duty in the region.