Activision sees record digital sales but income remains flat in Q1
34 percent of total revenues from digital sales [UPDATE: Warlords of Draenor has 1m pre-orders]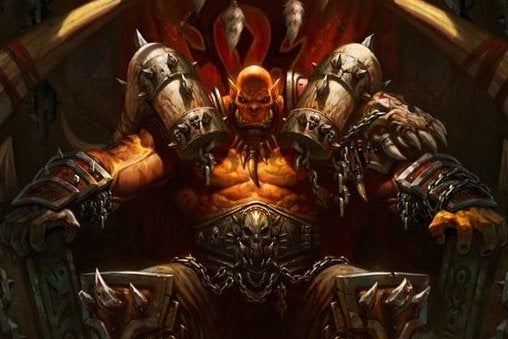 Activision Blizzard today reported its first quarter financial performance, revealing better than expected results but flat profits overall. GAAP net revenues dipped from $1.32 billion to $1.11 billion while earnings per share matched the same $0.40 from Q1 of 2013. On a non-GAAP basis, however, earnings per share climbed from $0.17 to $0.19. Revenues on a non-GAAP basis came to $772 million, as compared with $804 million for the first quarter of 2013.
Importantly, Activision's digital business has been growing. The company noted that GAAP net revenues from digital channels represented 34 percent of the company's total revenues (68 percent on a non-GAAP basis).
Activision CEO Bobby Kotick commented, "Our better-than-expected performance was driven by record digital sales in Blizzard Entertainment's franchises, including World of Warcraft, Diablo, and Hearthstone: Heroes of Warcraft, a new free-to-play game which had already registered more than 10 million users as of its March 11, 2014 launch on Windows and Mac, in addition to Activision Publishing's Skylanders and Call of Duty franchises."
He continued, "We have a strong product pipeline for the balance of the year, beginning with the September 9th planned launch of Destiny, which we believe could become our next billion dollar franchise and the largest new videogame IP launch in history. Activision Publishing also recently announced that Skylanders: Trap Team and Call of Duty: Advanced Warfare are expected to be released on October 5 and November 4, respectively. In addition to plans for new content for Hearthstone: Heroes of Warcraft and the release of Diablo III: Ultimate Evil Edition on console later this year, Blizzard Entertainment expects to launch World of Warcraft: Warlords of Draenor, which is already one of the fastest selling expansions in the franchise's history based on pre-sales, in the second half of 2014."
Thanks to Activision's better-than-expected first quarter, the company said it's increasing its outlook for calendar year 2014. The publisher now expects GAAP net revenues of $4.22 billion (up from $4.0 billion) and earnings per share of $0.89, up from the previous outlook of $0.76.
Update: On the earnings conference call, Blizzard chief Mike Morhaime revealed that the studio's upcoming World of Warcraft expansion, Warlords of Draenor, has already racked up 1 million pre-sales. Morhaime said that the incentive of being able to immediately boost one character to level 90 for those who do pre-purchase likely had a lot to do with driving sales. Warlords of Draenor will release in the back half of this year, "no later than December 20, 2014."