Call of Duty: Black Ops II to benefit from "bold new marketing campaign"
Activision partnering with 72andSunny as well as The Ant Farm for Black Ops II marketing needs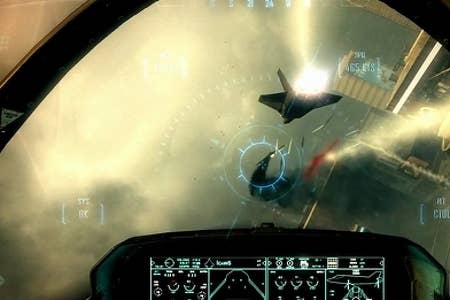 The biggest console franchise in the world is ramping up the marketing and advertising machine yet again, this time in preparation for Black Ops II. Already breaking retail records for pre-orders, Black Ops II will have the full weight of Activision behind it, in the hopes that the sequel to the best-selling game of all time can match or beat its predecessor.
Activision partnered with two ad firms, 72andSunny and The Ant Farm, to create several teaser trailers and a feature documentary. The theme of the entire campaign is "The Future is Black," and it looks to "portray a treacherous global conflict dominated by technology."
The campaign actually kicked off in earnest back on April 23. Activision worked with popular YouTube channel FPS RUSSIA, which is the 7th most viewed channel on YouTube and is known for demonstrating real-life weapons. FPS RUSSIA demonstrated a "weapon from the future" and teased that it may make an appearance in the next Call of Duty. Within 48 hours, the video saw over five million views and now has over eight million.
Following that, Activision worked to create three documentary-style spots, which were directed by acclaimed filmmaker Amir Bar-Lev and starred Ret. Lt. Col. Oliver North and P.W. Singer, future war expert and author of "Wired for War." These videos look at plausible scenarios for the future of combat and what impact the rapid technological advancements are having.
Finally, leading up to the first trailer during the NBA playoffs, there were two 0:15 teaser spots and eventually a feature documentary, co-created by Activision, 72andSunny and The Ant Farm.
"As Call of Duty moves to the near future, it's critical that we first establish that this isn't science fiction," said Activision CMO Tim Ellis. "This game presents a plausible, credible near future which has been meticulously researched. We used the marketing to root the game's near future setting in the authenticity for which the brand is known."
"The FPS Russia video was the first step. Secondly, we needed to reinforce the fiction by leveraging our collaboration with respected experts Col. North and Peter Singer. These steps were vital as we culminated in the payoff last night with the first gameplay trailer that demonstrates Treyarch's new vision for Call of Duty."
72andSunny will be working on a more viral approach as well, hoping to draw gamers onto YouTube for an interactive fan experience.
"We felt that the storyline of Call of Duty: Black Ops II presented a great opportunity to take consumers into uncharted territory in how they discover new information about the game," said Glenn Cole, chief creative officer, 72andSunny. "It is an incredible feeling to continue to build on a successful franchise, while at the same time, bring forth something completely different than the norm."
GameStop is already taking pre-orders for the game, offering "4 waves" of free content for those who reserve the game.