Activision on Spyro's missing subtitles: "there's no industry standard"
Toys for Bob opted not to include subtitles for video cutscenes in the Spyro Reignited Trilogy, may consider adding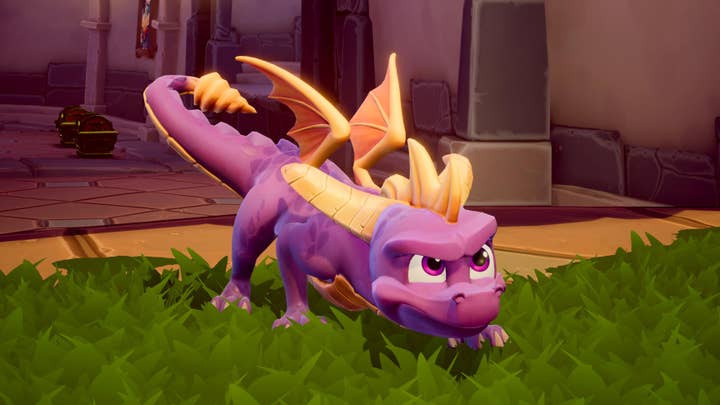 Those who picked up and played the Spyro Reignited Collection over the weekend may have experienced a point of frustration with the game's video cutscenes: they aren't subtitled. It's an oversight that many have criticized and Activision has pushed back on, saying "there's no industry standard for subtitles."
Though NPC encounters in Spyro 2 and 3 do have dialogue boxes, there are no subtitles in the video cutscenes for any of the three games.
These cutscenes provide the bulk of the game's story, as well as giving information on controls and gameplay in Spyro the Dragon. This lack of subtitling on key information has caused criticism to be levvied at Toys for Bob and Activision, as the missing information can cause the game to be inaccessible to deaf or hard of hearing players.
Gaming blog GamePitt, which originally reported on the missing subtitles, reached out to Activision and Toys for Bob on the matter and received the following statement from an Activision spokesperson:
"When Toys For Bob set out to make an awesome game collection, there were certain decisions that needed to be made throughout the process. The team remained committed to keep the integrity and legacy of Spyro that fans remembered intact. The game was built from the ground up using a new engine for the team (Unreal 4), and was localized in languages that had not previously been attempted by the studio. "While there's no industry standard for subtitles, the studio and Activision care about the fans' experience especially with respect to accessibility for people with different abilities, and will evaluate going forward."