Activision offers free Call of Duty cross-gen to digital buyers
Those who download Xbox 360 or PS3 versions before April can upgrade to next-gen counterpart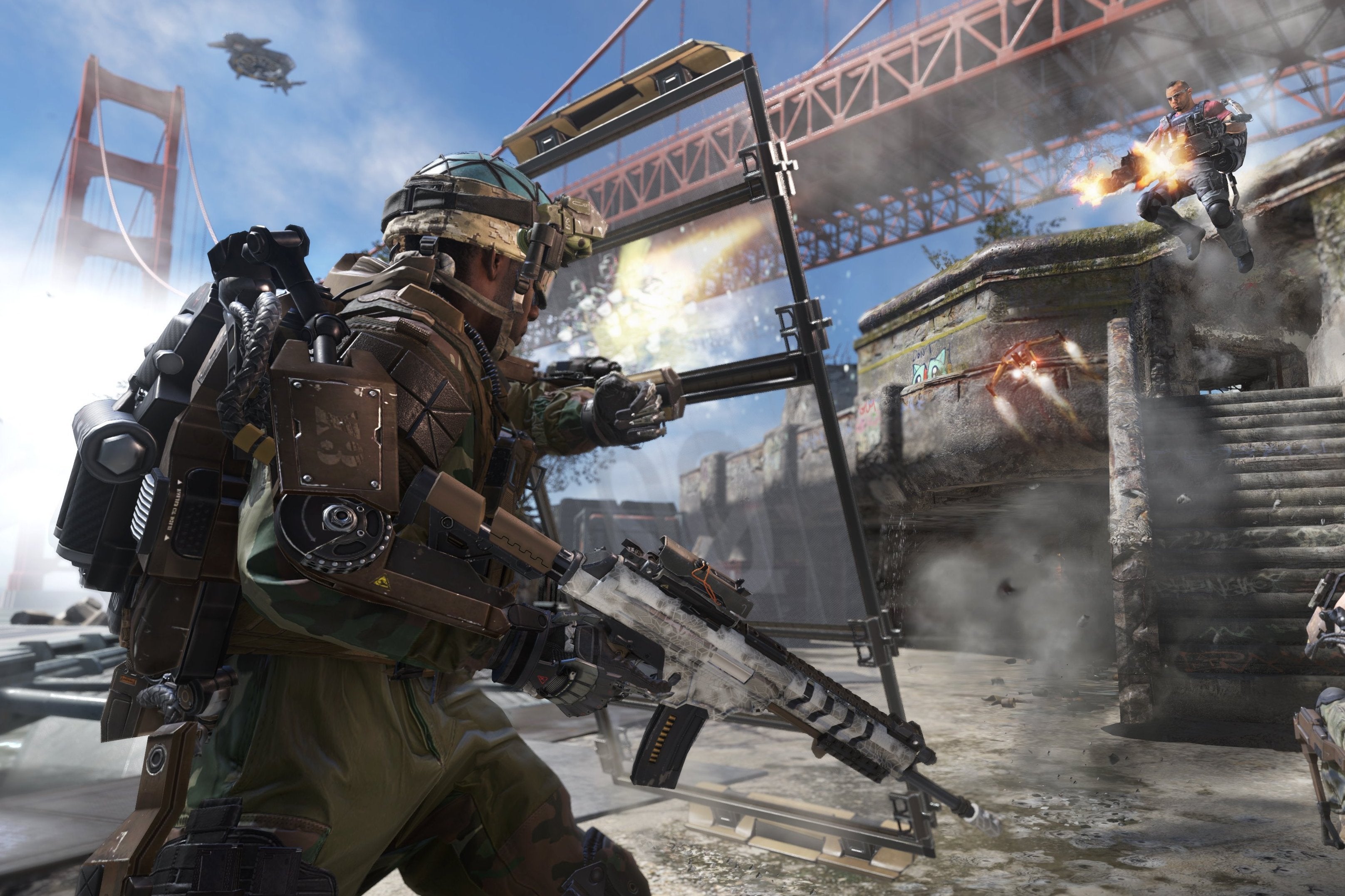 When the Xbox One and PlayStation 4 launched last year, a number of publishers rolled out promotions allowing people who purchased the previous-generation versions of their games to upgrade them to the new systems for a nominal fee. Activision is reprising the promotion for Call of Duty: Advanced Warfare, but it's dropping the fee and making it digital-only.
The company today announced that gamers who purchase the Xbox 360 or PlayStation 3 edition of Advanced Warfare before March 31, 2015 will also be able to download a complimentary copy of the game for their system's next-gen equivalent. In addition, multiplayer stats and downloadable content will be transferred as well, provided players keep the same username on the new system.
That's not the only digital enticement Activision is offering for Advanced Warfare. The publisher is also giving all digital preorders of the game the Day Zero Edition, allowing them to begin playing 24 hours before the official release date. There will also be physical Day Zero Edition copies available at retail, although Activision cautions they will be made available in limited quantities.
Sales of the previous-gen versions of Call of Duty: Ghosts were a problem last year, as Activision Publishing CEO Eric Hirshberg said in June that the console transition was happening faster than anyone anticipated. While that might set publishers up well for the future, Hirshberg said demand for PS3 and Xbox 360 software was eroding faster than adoption of the new hardware could offset it in the short term.