Activision enjoys record Q2 sales of $1.57 billion
Update: Overwatch's life-to-date franchise revenue hits $500m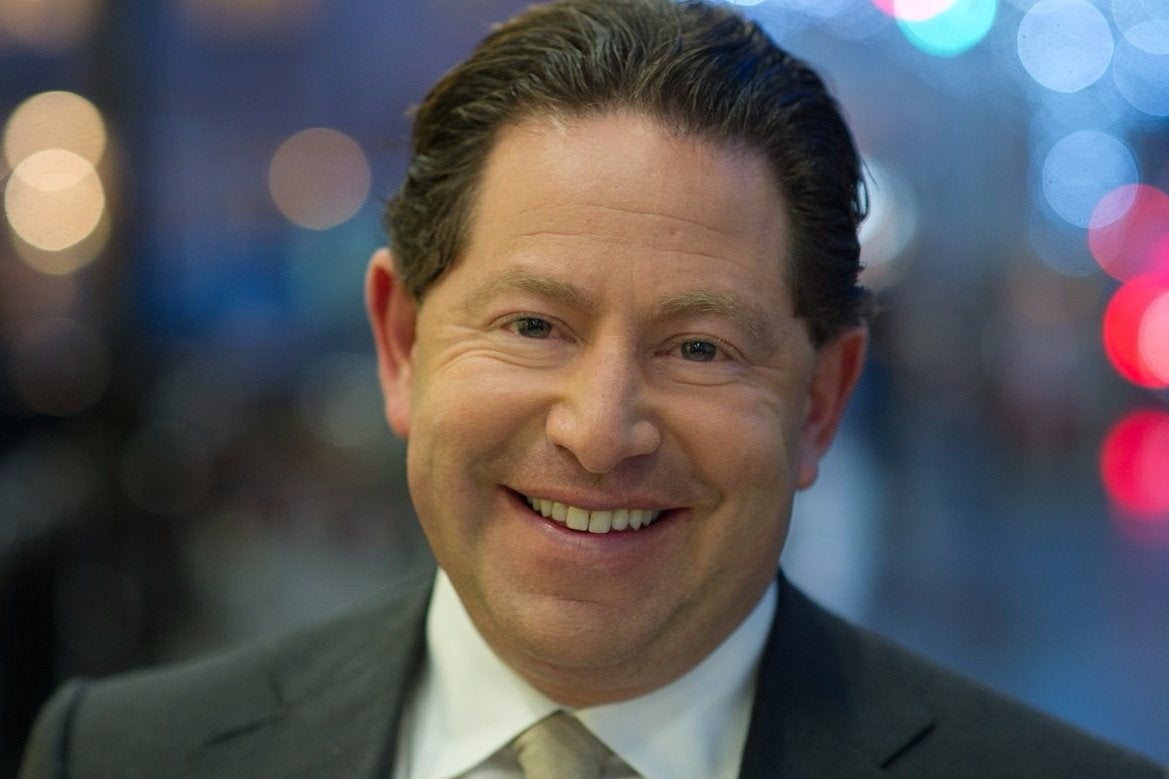 During the earnings call following the release of its Q2 figures, Activision went into more detail about its contribution to the numbers.
"Strong engagement leads to strong player investment, which in turn fuels strong engagement. Blizzard is a testimony to that. Record engagement in Q2 led to Blizzard's biggest revenue quarter ever," said Thomas Tippl, COO.
"This strong performance was driven by Overwatch successful launch, now with life-to-date franchise revenue excluding deferral at about $0.5 billion. [$500 million] World of Warcraft's strong pre-expansion momentum with Legion III purchases tracking in line with the previous expansion and Hearthstone's double-digit revenue growth behind the successful launch of the Old Gods expansion."
Dennis M. Durkin, CFO, also revealed more details regarding Overwatch's success:
"The launch of Overwatch drove engagement to record highs, leading to their biggest revenue quarter ever with quarterly operating income that was nearly triple Q2 of last year. Blizzard also had its biggest quarter in China with the meaningful increase in revenues versus the previous high last year. World of Warcraft, Hearthstone and Overwatch success in Asia shows the depth of Blizzard's resonance in important growth markets."
"Overwatch was the fastest selling PC game ever in China, and the Warcraft film had the biggest Hollywood launch ever in China as well."
The question and answered session also touched on the month's hot topic, Pokémon Go.
"In terms of learnings, Pokémon Go has been very successful in expanding the mobile games audience. They have brought the large Pokémon fan base to mobile. And I believe this is very good for the whole gaming industry. What it has also proven is that when you pair innovation to very strong branded IP, there is a huge potential. And so I think this is actually very good, and it's a great opportunity for Activision Blizzard on mobile," said King CEO Riccardo Zacconi.
Original story
Activision Blizzard released its second-quarter earnings today, beating expectations and revealing a sizable boost to company revenues, particularly on the digital side. GAAP net revenues were up 50% to $1.57 billion and $1.14 billion of that haul came from digital channels, making it an all-time record for digital quarterly revenue, representing a 101% increase year-over-year.
While GAAP earnings per diluted share dipped from $0.29 to $0.17 for the quarter, it's important to recognize the impact of the acquisition of King Digital - Activision stated that earnings had dropped year-over-year "primarily due to purchase price accounting related to the acquisition." On a non-GAAP basis, Activision said earnings per diluted share actually increased 45% to $0.45, but the company also noted that it's providing non-GAAP numbers just this "one last time" this quarter. All publishers have been dealing with the same update from SEC's Compliance and Disclosure Interpretations issued on May 17, 2016, so this was expected.
Activision's growing digital business was driven largely by the success of Overwatch, Hearthstone and Call of Duty.
Bobby Kotick, Chief Executive Officer of Activision Blizzard, said, "With Overwatch's incredibly successful launch, Call of Duty's record first half performance, and Candy Crush's continued growth as key drivers of our overall performance, we delivered a record Q2. We exceeded our non-GAAP (as previously defined) outlook by $234 million in revenues and $0.16 in earnings per share, and raised our full-year outlook."
"The lynchpin of our current success and our future growth is our talent. Our teams have the unique combination of passion, entrepreneurial spirit and inspired creativity. The success of Overwatch, our newest franchise, is a testament to this talent. I'm grateful to our over 10,000 employees, each of whom embodies these characteristics of our culture."
Thanks mostly to Overwatch, which has more than 15 million players worldwide, Blizzard had its biggest quarterly online player community in its history, with MAUs of 33 million (up 29% quarter-over-quarter and 13% year-over-year). Hearthstone enjoyed record quarterly MAUs, and even the aging World of Warcraft had double-digit MAU growth quarter-over-quarter and year-over-year. The company added that it had its biggest second quarter online player community in its history, with MAUs of 49 million, up 11% year-over-year.
Importantly, Activision found that in-game transactions continue to be a "rapidly growing part of the business." In fact, GAAP revenues from in-game content reached a record of over $900 million in Q2.
As for the Candy Crush maker, while King's MAUs declined to 409 million, the company chalked it up to "seasonal trends and launch timing." Impressively, King still had three of the top-15-grossing titles in the US app stores for the tenth quarter in a row, and time spent per MAU was up quarter-over-quarter and year-over-year, the publisher stressed. Furthermore, later this year King will be launching a non-Candy Crush title, so it will be interesting to see how that performs.