Activision considering closing The Blast Furnace
The UK mobile studio behind Call of Duty: Strike Team is currently being evaluated by the publisher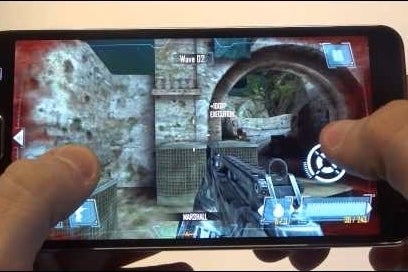 The Blast Furnace could be on the chopping block, according to a statement released by Activision Blizzard today. A spokesperson for Activision told Polygon that it's currently evaluating what to do with the Leeds-based mobile studio behind Pitfall! and Call of Duty: Strike Team.
"As we focus on our 2014 operating plan, we are aligning our resources against our anticipated business requirements," Activision said in a statement. "As part of this review, we have started a consultation at Blast Furnace based in Leeds in the U.K. Blast Furnace is a very talented studio and has been a great partner to Activision. As part of this consultation exercise we are exploring all our options regarding the studio."
At this point, it's unclear if Activision will reassign some of the employees at the studio, sell the developer or ultimately just shut it down. The Blast Furnace was founded back in 2011 (as Activision Leeds) and is just shy of 50 employees. Per UK law, if Activision does intend to lay off the bulk of the staff, the group is entitled to a consultation period at least 30 days before being made redundant (when there are 20 or more employees involved).