Activision Blizzard shareholders vote against union policy
65% of votes cast go against proposal to prohibit management from undermining rights to form or join unions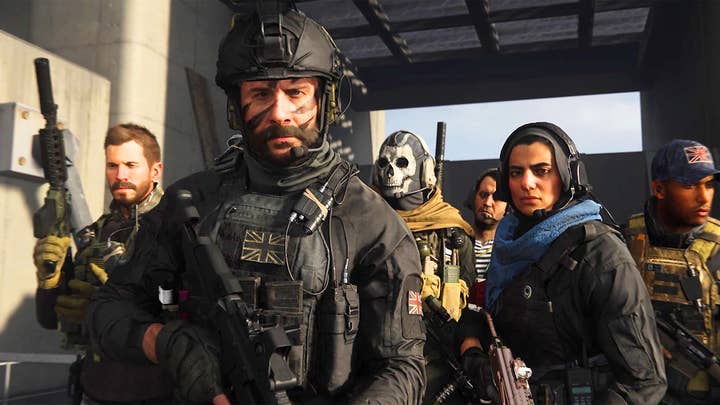 Activision Blizzard shareholders have turned down a proposal for the publisher to adopt a union non-interference policy.
Putting aside shares that abstained and broker non-votes, 65% of votes cast went against the proposal, compared to 35% voting in favor of it.
The proposal had been initially submitted by the AFL-CIO Equity Index Fund, the investment arm of the union group affiliated with the Communication Workers of America, which has organized QA workers at Activision Blizzard's Raven Software and Blizzard Albany studios.
The non-binding proposal would have urged Activision Blizzard "to adopt and publicly disclose a policy on its commitment to respect the international human rights of freedom of association and collective bargaining."
The AFL-CIO Equity Index Fund wanted such a proposal to apply to the company's worldwide operations, including a commitment for non-interference on employee unionization efforts, and forbid management from undermining the right to unionize or pressuring employees not to exercise that right.
Finally, the proposal wanted the company to adopt a process to identify and punish any violation of that policy.
Activision Blizzard advised shareholders to vote against the proposal, saying it was unnecessary because the publisher "strongly supports employee freedom of association and has a demonstrated history of good faith collective bargaining," and such a policy would "fundamentally undermine the Company's free speech rights."
The CWA has lodged several complaints with the National Labor Relations Board accusing the company of retaliating against employees trying to unionize, threatening staff for discussing wages and working conditions, and other violations of employee rights.
Some of those complaints were withdrawn by the CWA, with the union explaining it did so after Activision Blizzard agreed to post a company-wide notice informing workers of their rights and to rescind disciplinary action against one of the workers.