Activision Blizzard sales flat, but profits up
Digital sales account for 37% of revenues as publisher warns of challenging back half of year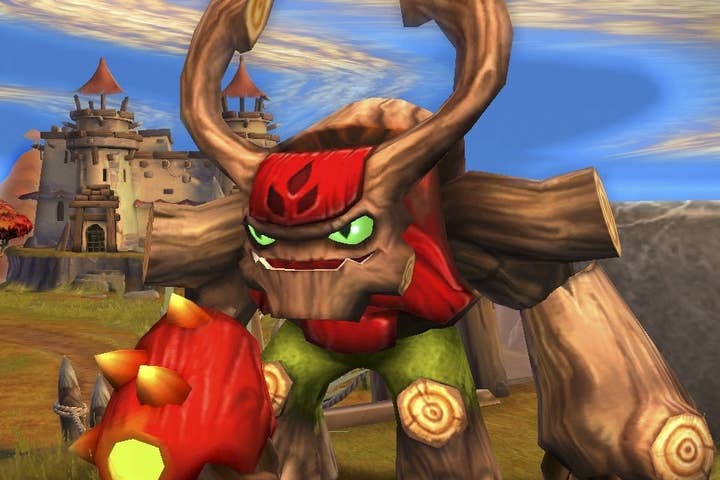 Activision Blizzard may be regaining its independence, but its quarterly results suggest some things aren't going to change. The publisher today reported numbers for its second quarter (three months ended June 30), touting as usual better-than-expected results, but keeping those expectations in check by cautioning about uncertainties on the horizon.
While the company's revenues were down less than 1 percent to $1.05 billion, net profits were up more than 75 percent to $324 million. Call of Duty: Black Ops II, Skylanders Giants, and World of Warcraft were namechecked as the company's big revenue drivers, with Skylanders and Call of Duty the top two franchises in North America and Europe for the year-to-date, respectively. Activision Blizzard also made note of its digital sales growth, saying it brought in $387 million from digital channels, or 37 percent of its total revenues.
Skylanders also hit another sales milestone during the quarter, as lifetime revenues from games, toys, and accessories topped $1.5 billion. Activision Publishing CEO Eric Hirshberg said revenues from Skylanders are still growing year-over-year, and every indicator suggests the series is still on the rise "and has the cultural momentum and product innovation to keep it that way."
"Despite this strength in the front half of the year, we remain cautious about the back half," Activision Blizzard CEO Bobby Kotick said. "The issues we previously identified, including increased competition in the second half of the year and uncertainties surrounding the console transition, remain on the horizon. We are confident that we will continue to successfully navigate industry challenges and find new opportunities to provide superior returns to our shareholders."
For the full year, Activision Blizzard is forecasting revenues of $4.31 billion, without taking into account effects of the company repurchasing its shares from current parent Vivendi. That's down from the nearly $4.86 billion the company reported for last year. If that forecast proves accurate, it will be the first time since before the 2008 merger with VU Games and Blizzard that the publisher sees its annual revenues decline.
In a post-earnings conference call, Kotick said some of Activision's franchises are facing a more competitive landscape with highly anticipated, directly competing titles from other publishers launching in the same window as its own hits. (Though Kotick did not name names, Disney Infinity and Battlefield 4 could be concerns for Skylanders and Call of Duty this year.) To help compensate for that stiffer competition, Kotick said the company would be increasing its investments in sales and marketing support for its big titles.