Activision Blizzard revenues jump 35% as everything clicks
Publisher releases results early as every division posts gains; publisher credits Call of Duty, Candy Crush, Warcraft, Overwatch, and Diablo for driving growth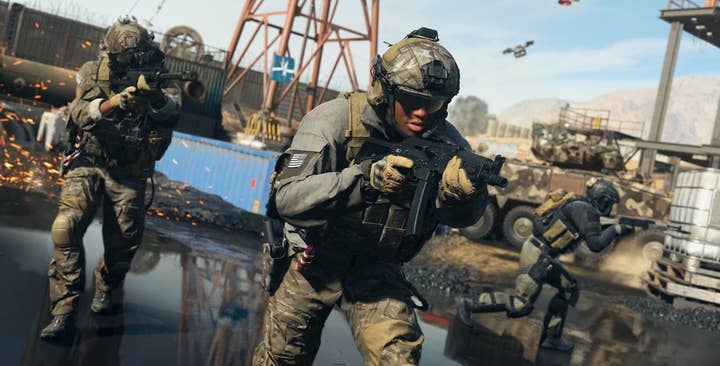 Activision Blizzard suffered a setback today with the UK blocking its sale to Microsoft, but the publisher can take some solace in its freshly reported first quarter financial results, which showed growth across every division and major franchise.
The company had originally told investors it would announce the results April 27 after the close of trading. A representative told GamesIndustry.biz, "We moved up earnings to answer questions that are already answered in the earnings materials we planned to release tomorrow."
The numbers
Revenue $2.38 billion (up 35%)
Net bookings: $1.86 billion (up 26%)
Net income: $740 million (up 87%)
The highlights
"First quarter growth was broad-based, with net bookings increasing year-over-year in each of our five largest intellectual properties: Call of Duty, Candy Crush, Warcraft, Overwatch, and Diablo," the company said.
"We continued to deliver strong results for our intellectual properties on the strategically-important mobile platform, with mobile net bookings growing double-digits year-over-year, driven by Candy Crush, Call of Duty Mobile and last year's launch of Diablo Immortal."
The Activision segment saw revenue up 28% year-over-year to $580 million, as Modern Warfare 2 has not only set some of its own records, but is also facing an easier-than-usual comparison against the prior year's Call of Duty: Vanguard.
Despite that, the Activision segment's monthly active users were down 2% year-over-year and 12% quarter-over-quarter to $98 million.
While Blizzard remains the smallest of the company's three divisions with $435 million in segment revenue, it showed the largest percentage gain of the quarter with sales up 62% to $435 million.
It noted that Overwatch 2 engagement had decreased from the previous quarter (when the game launched), but added that hours played were still about double what Overwatch was posting before it switched to a free-to-play model.
Blizzard's monthly active users were up 23% year-over-year, but down 40% quarter-over-quarter.
King remained the single biggest contributor to the company's top- and bottom line, posting segment net revenues up 8% year-over-year to $739 million.
The Candy Crush label's operating income was down less than 1% to $241 million, but still well above Activision ($179 million, more than triple its Q1 2022 total) or Blizzard ($56 million, up about 6% year-over-year).
Candy Crush was the top-grossing game franchise in US app stores for the 23rd consecutive quarter, the company said.
King saw 243 million monthly active users for the quarter, down 3% year-over-year but up 4% quarter-over-quarter.
Looking ahead, Activision Blizzard expects "at least high-teens year-over-year growth for GAAP revenue in 2023," with second quarter GAAP revenue growing at least 10% and net bookings jumping at least 30%.
As for what might drive some of those numbers, the company cited strong pre-sales and demand for Diablo 4, which is scheduled to launch June 6.