Activision Blizzard results up even as WoW subs plummet
World of Warcraft down to 5.6 million subscribers, but continued strength of Call of Duty, Hearthstone, Destiny bolster bottom line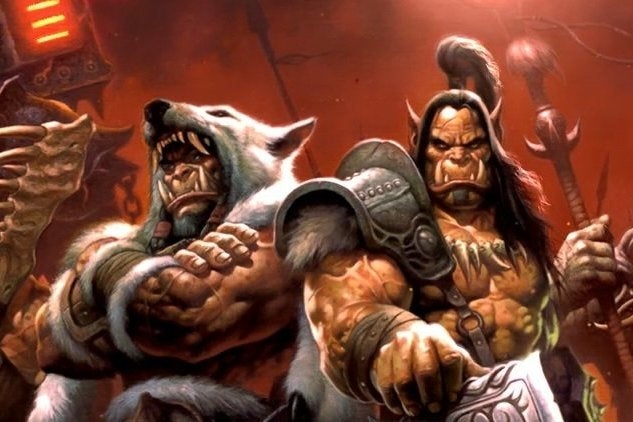 Activision Blizzard today released its results for its second fiscal quarter, and in addition to beating its own projections (as usual), the publisher also posted sales and earnings gains.
On a GAAP basis, the publisher posted revenues up almost 8 percent year-over-year to $1.04 billion. Net income was up almost 4 percent to $212 million. The non-GAAP basis trended similarly skyward, with net revenues up 15 percent to $759 million, and net income more than doubling to $93 million.
"Our strategic focus on expanding our franchise portfolio with captivating and original new intellectual property, innovating on new platforms, and expanding into new geographies is reflected in our results," Activision Blizzard CEO Bobby Kotick said in announcing the results. "We outperformed our Q2 targets and last year's results on revenues, digital growth, and earnings per share."
As far as results of its specific games, Activision Blizzard was for the most part vague. Call of Duty: Advanced Warfare was cited as a strong seller for the publisher (with non-GAAP revenues up a double-digit percentage over last year's Call of Duty game), but the performance of Activision's retail/downloadable console game Destiny and Blizzard's free-to-play PC/mobile game Hearthstone were inexplicably tied together, with the publisher touting a combined $1.25 billion in non-GAAP revenues to date for the pair.
One game that did have a key number revealed was World of Warcraft, as the venerable MMORPG finished the quarter with 5.6 million subscribers, down from 7.1 million subscribers at the end of the previous quarter. Activision Blizzard has some room for optimism, however. The publisher noted that it is still the top subscription-based MMORPG in the world, and an update released in late June "helped stabilize the subscriber number." Additionally, a new expansion is set to be announced at Gamescom this week.
The results prompted Activision Blizzard to raise its full-year outlook. The publisher now expects GAAP revenues to total $4.425 billion (up $175 million), with earnings per share jumping from $0.98 to $1.06.