Activision Blizzard partners with Tencent for Call Of Duty Online
"Tens of millions" of Chinese players expected to register for free-to-play COD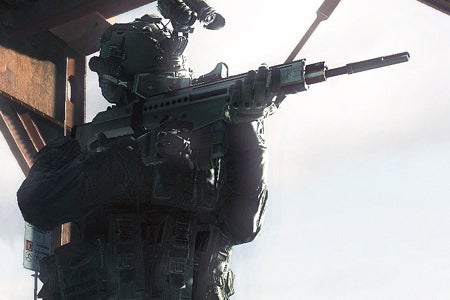 Activison Blizzard will partner with Tencent to bring Call of Duty Online to China.
The free-to-play version of the leading first-person shooter IP has been in development for more than two years. The agreement will give Tencent exclusive rights to operate the game in mainland China.
"We are very excited about our relationship with Tencent and the opportunities for gaming in China," said Activision Blizzard CEO Bobby Kotick in a statement. "We think China is one of the most exciting places in the world for us to grow our business and to develop innovative new games."
Call of Duty Online will monetise through an in-game store that sells a range of perks and customisation options for weapons, equipment and characters. It will principally be a multiplayer experience, though there is an original story component told through a string of Special Ops missions.
"Tencent has a terrific track record of customer-focused innovation and deep market knowledge that will be invaluable to Activision as we build great games for China," Kotick continued. "We have worked closely with Tencent to create a game with broad appeal for the Chinese market."
Call of Duty Online is a significant step forward for the franchise, making the IP more accessible to one of the biggest gaming communities in the world. Tencent president Martin Lau expects "tens of millions" of Chinese players to register for the game.
Tencent has strengthened its ties with the Western games market over the last 18 months, acquiring a majority stake in League of Legends developer Riot Games in April 2011 and a minority stake in Epic Games last month. It has also signed agreements to operate games like Crytek's Warface and EA Playfish's Sims Social.