Activision Blizzard holiday bookings drop 18%
Full-year revenues still reach record $8.8 billion despite Call of Duty division's fourth quarter revenues dropping by 30%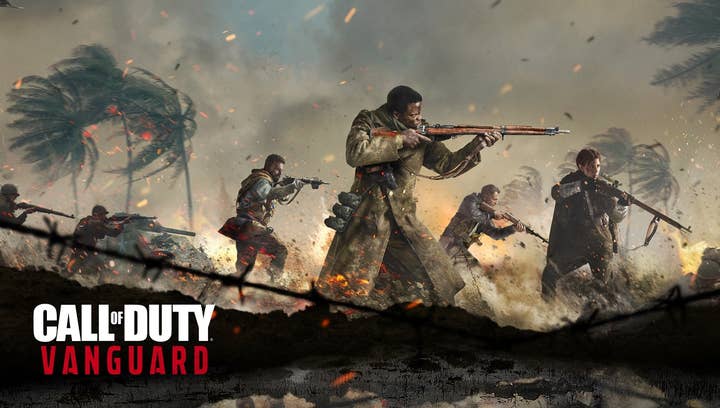 Activision Blizzard saw its recent holiday sales receipts decline significantly compared to those of 2020.
The publisher reported earnings today, with net revenues down 10% to $2.16 billion for the fourth quarter. Net bookings were down more sharply, off 18% to $2.49 billion.
Net income for the quarter was up 11% to $564 million.
While Candy Crush maker King saw a record performance for the quarter, that was more than offset by softness in the Call of Duty-dominated Activision division. The World War II-set Call of Duty Vanguard underperformed compared to the previous year's premium Call of Duty release Black Ops: Cold War, and the publisher noted lower engagement in the free-to-play Call of Duty: Warzone as well.
Call of Duty Mobile was a bright spot for the brand, growing net bookings for the quarter and pushing its total 2021 consumer spending mark past $1 billion.
Activision Blizzard said it expects to return the brand to growth later this year, with Infinity Ward leading development on 2022's premium game and Warzone expansions with "the most ambitious plan in franchise history, with industry-leading innovation and a broadly appealing franchise setting."
For the fourth quarter, Activision's segment revenues were down more than 30% to $1.16 billion.
The Blizzard division likewise fell short of the 2020 holiday numbers, with segment revenues down 21% to $419 million. The company did not detail where sales flagged specifically, but Hearthstone was the only Blizzard property mentioned as growing bookings year-over-year in the fourth quarter.
Diablo 2 Resurrected was said to sell more units from its September launch to the end of the year than any other Activision Blizzard remaster in the comparable span.
While its fellow divisions stumbled, King posted segment revenues up 19% in the quarter to a new record of $684 million. The publisher said Candy Crush has been the top-grossing game franchise in US app stores for 18 straight quarters now.
King's advertising business was up 60% over the course of 2021, with the publisher saying it "grew rapidly" in the fourth quarter specifically.
King was also the only Activision Blizzard segment to maintain its engagement for the quarter, posting 240 million monthly active users just as it did in the fourth quarter of 2020.
Activision saw its monthly active users drop 16% to 107 million, while Blizzard dropped 17% to 24 million.
The combined 371 million monthly active users across Activision Blizzard is the lowest since the 316 million it reported in the third quarter of 2019, just before Call of Duty Mobile launched to an initial installed base of more than 150 million people.
Despite the down quarter, Activision Blizzard still posted record revenues for the full year, up 9% to $8.8 billion. Net bookings ended the year down less than 1% to $8.35 billion, while net income jumped 23% to $2.7 billion.