Activision Blizzard bringing Warcraft to mobile
The project is due to launch this year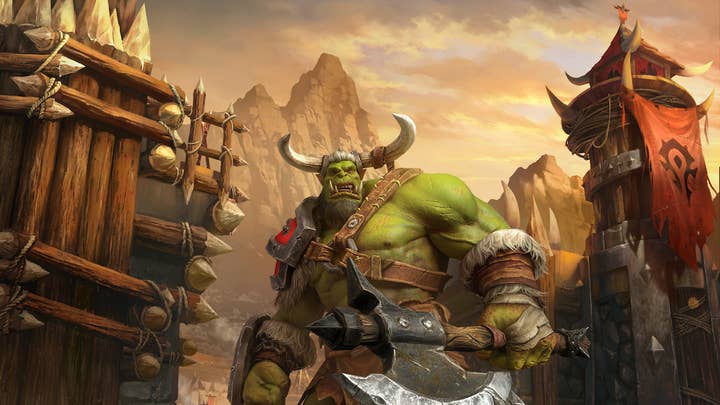 Activision Blizzard is taking Warcraft to mobile.
In its financial report for 2021, the company shared that it's planning "substantial new content for the Warcraft franchise in 2022," which includes content for World of Warcraft and Hearthstone, as well as "getting all-new mobile Warcraft content into players' hands for the first time."
Details are scarce at this stage, with the report not giving any indication as to what form the game could take.
In 2021, World of Warcraft "delivered its strongest engagement and net bookings outside of a Modern expansion year in a decade," the report added.
It's Blizzard's first mobile game announcement since Diablo Immortal, unveiled in 2018 to much animosity. At the time, a petition called for the project to be cancelled; it reached over 44,000 signatures as the initiator of the letter argued that bringing the franchise to mobile was "a spit in the face of the Diablo community."
Activision Blizzard's stock took a 6.74% hit following the announcement, which at the time was its lowest point in ten months.
Diablo Immortal, a free-to-play title developed in partnership with NetEase, has yet to release. The game went through alpha testing and a closed beta last year and is due to launch in the first half of 2022, Blizzard said in August 2021.
Last month, Microsoft announced plans to acquire Activision Blizzard in a deal worth $68.7 billion, after a tumultuous second half of 2021 due to a lawsuit pertaining to its treatment of women.
In its latest financial report, Activision Blizzard reported that its net revenue fell 10% during Q4 2021 and net bookings dropped 18%. While King saw a record performance for the quarter, the Activision division underperformed. You can read our full story on this page.