Abertay University now home to largest teaching lab in Europe
PlayStationFirst adds 30 new PlayStation Vita development kits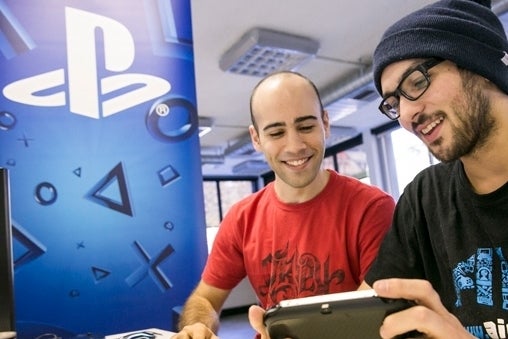 Today PlayStationFirst opens the largest teaching lab in Europe at Abertay University in Dundee, offering students access to PlayStation 3 and PlayStation 4 development kits, and 30 new PlayStation Vita development kits.
"The next generation of PlayStation-savvy developers are now in education and Abertay University is at the forefront of bringing young and talented developers to our platform," said Dr Maria Stukoff, head of academic development at Sony Computer Entertainment Europe.
"It is these students who will influence the future of video games and we are delighted to work with Abertay University to make this a PlayStation training hub."
As part of the PlayStationFirst programme students at the university learn how to use the Sony development kits, and currently 22 students are working with UK studio Futurlab co-founders James Marsden and Kirsty Rigden.
"Abertay is very proud to have the largest teaching laboratory of PlayStation consoles in Europe, and it's something our students benefit hugely from," added Abertay University's Professor Louis Natanson.
"Having access to professional Sony development kits is incredibly exciting for students learning how to design and build games, and we've seen a real jump in the enthusiasm of our students since we created this lab. Students are routinely staying after class to work on their own projects, with many immediately aspiring to releasing their own games for PlayStation."