Abertay University launches Dare Indie Fest
CCP and Channel 4 headline new event for indie developers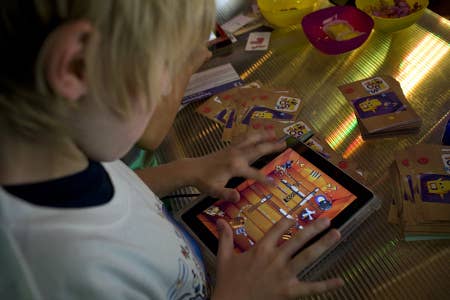 The University of Abertay Dundee has created a special event for indie developers as part of the Dare ProtoPlay games festival in August.
"Dare Indie Fest will be a fantastic opportunity for independent companies to come to Dundee and make the contacts they need to find new opportunities and secure new business," said Dare To Be Digital director Gregor White.
"We're delighted to welcome the commissioners from BBC Worldwide and Channel 4, who are responsible for commissioning new games to support their world-class broadcasting, as well a host of publishers and internationally successful games companies. Dare Indie Fest will help independent game developers learn how to build their business and promises to be a very exciting weekend indeed."
CCP's Hilmar Veigar Pétursson, Channel 4's Colin Macdonald and Games Analytics co-founder Chris Wright will all host sessions, and developers will get the chance to connect with publishers, funders and commissioners.
"The Prototype Fund has received applications for funding from over 250 companies since it was launched and we have already funded 35 indie developers," added Abertay University's Paul Durrant.
"Presenting Dare Indie Fest at Dare ProtoPlay is a part of our wider support for the companies we've already invested in and the young, promising businesses we will support in the future."
Dare ProtoPlay will take place in Dundee between August 10-12, and interested developers should head to the official site.