A game developer's guide to Steam wishlists
Developers tell the GamesIndustry.biz Academy about how to make the most of Steam wishlists, while Valve clarifies its mysterious algorithm
If you're an independent developer who prefers a premium business model, there's an excellent chance that your business is built around Steam.
Our GamesIndustry.biz Academy guides to Steam tackle every aspect of publishing on Valve's platform, from pre-launch to later periods of your release cycle, direct from developers and Valve itself. You can read them all on this page.
Steam wishlists have become a key metric for developers. Launched in 2010 and used by players to keep track of upcoming releases, wishlists quickly became an essential way for developers to quantify a game's potential on Steam.
"Like many of the features on Steam, we introduced the basic functionality and then listened to developers and customers to see if it was something they found valuable and, if so, how we might improve it," Valve's Alden Kroll says. "Since its introduction, the wishlists feature received a number of visual updates to enhance the UI. We made it more functional for customers, and added other functionality in an attempt to make it 'smarter,' such as in-app push notifications to let you know when an item on your wishlist is on sale."
"Roughly one third of Steam users have a title (or titles) on their wishlist"Tom Giardino, Valve
These improvements made the feature more popular, with Valve's Tom Giardino saying roughly one third of Steam users have one or more titles on their wishlist.
"If a gamer, who is your customer, adds your game to the wishlist, that is very likely they would like to purchase the game -- maybe for a full price, maybe for a heavily discounted price, but still," says Piotr Bajraszewski, senior business development manager at 11 bit Studios.
"From then on, it should be the developer's concern to properly manage expectations by delivering different kinds of information about the game to those who have wishlisted. Or in other words, to make them feel hyped and make as much buzz about the game as possible to grow the wishlist -- the bigger, the better. The numbers on the wishlist allow to estimate the popularity of the game on Steam before it is out."
In this Academy guide, we'll explore why Steam wishlists are important, and the strategies you can use to increase your numbers. You can also refer to the Steamworks Documentation page on wishlists for more information.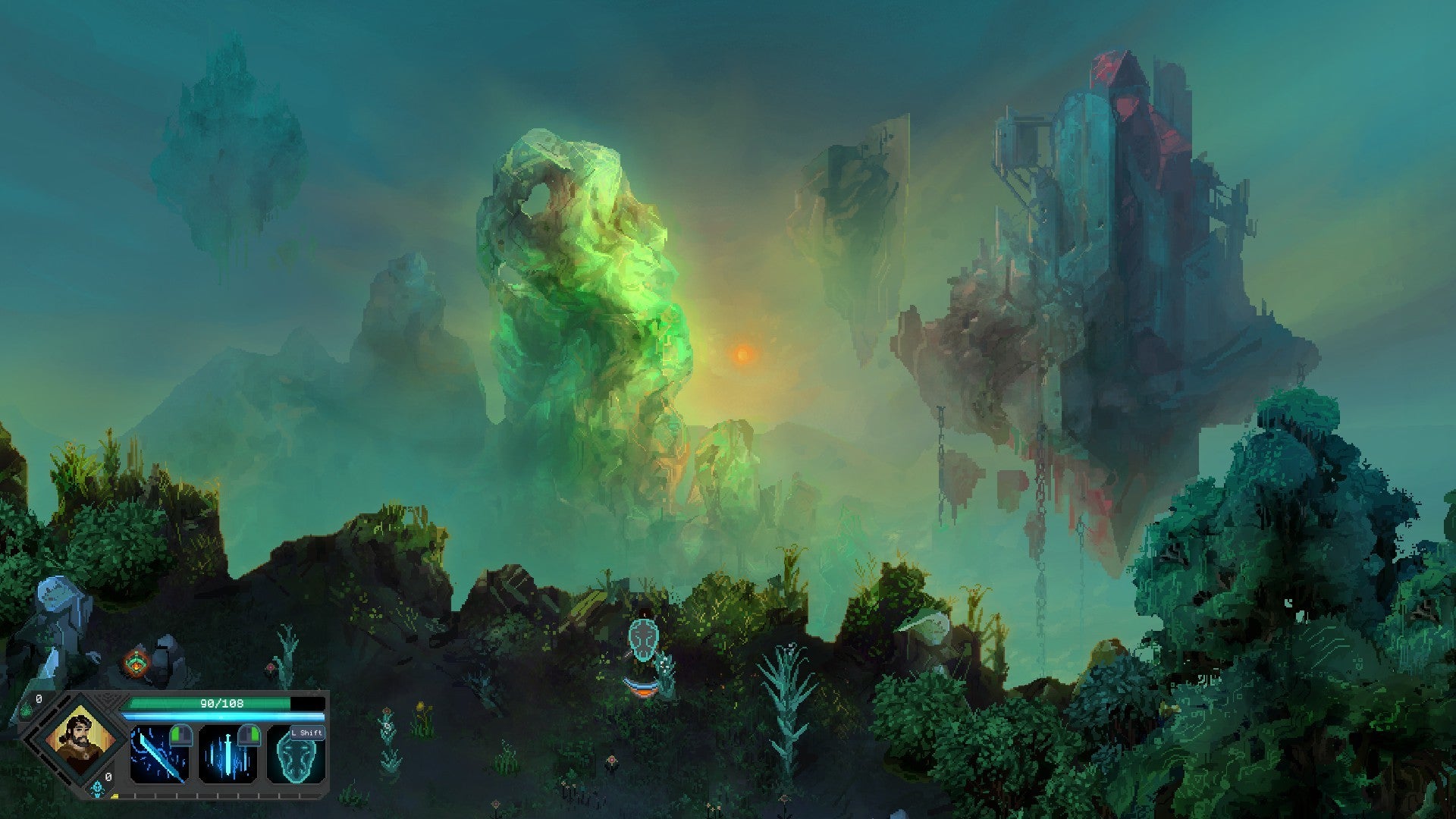 Why Steam wishlists matter
Steam wishlists alert players about your game
The most obvious reason to grow a substantial wishlist is that it essentially acts as a mailing list for people who have interest in your game.
"You can't contact anyone who has wishlisted your game, but Steam will send them a notification when your game launches and when it's on sale at a later date," says Jake Birkett, founder of Grey Alien Games.
"Wishlists have risen in importance in part because developers have started to give them extra attention"Hannah Flynn, Failbetter
Hannah Flynn, communications director at Failbetter Games, adds: "Wishlists are an odd thing -- they've risen in importance in part because a lot of developers have started to give them extra attention, I think. It's a highly specific mailing list of people who are primed to take a chance on your game, so it's worth pursuing."
For Corey Warning, co-founder of indie studio Rose City Games, a wishlist add is the holy grail of pre-launch marketing.
"We consider a wishlist on Steam to be as good as a newsletter signup," he says. "Liking a tweet from us is good. Following our account is better. Adding the game to your wishlist is best, since players will get an email notification when we launch."
Steam wishlists provide valuable data about your playerbase
Wishlists can inform development decisions and confirm you're going in the right direction. We previously covered how your game may lend itself more naturally to some markets than others depending on its genre: Italy likes sports and racing games for example, and Japan has a taste for RPGs. Developing a wishlist can help confirm this sort of intuition and inform localisation decisions.
"Developers can access wishlist data such as additions, conversions, and regional breakdowns for their games," Valve's Tom Giardino says. "Looking at that data can indicate how much pent-up demand there is for a game, shed light on the value of a marketing effort, measure the impact of a price change, or help make future product decisions.
"For example, developers can see a breakdown of wishlists by country to get a sense of where interested customers live. That data can then be used to help inform decisions such as languages to focus on when translating their current and/or future game."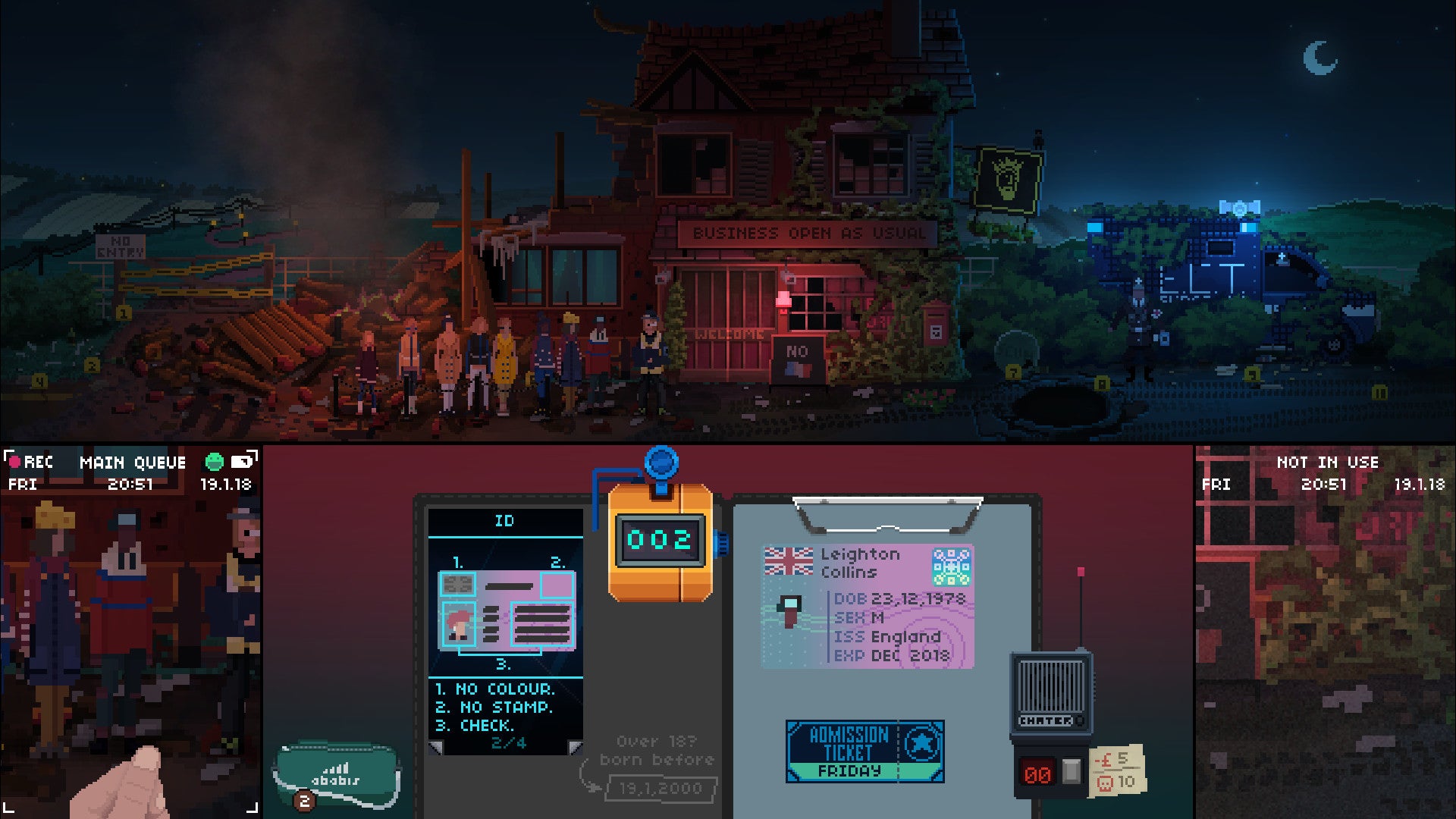 Steam wishlists help estimate your launch sales
Many developers have a fondness for analysing Steam in order to make the most of the platform. No More Robots' founder Mike Rose is one of them -- he estimated in early 2019 that a third of Descenders and Not Tonight's launch sales "came from people who bought the games having previously wishlisted them."
"It's been worked out by a few people in the past that, whatever number of wishlists you've got at launch, in most cases you will get at least half of that in sales in the first month," Rose now says. "So obviously, having a number pre-launch which can roughly estimate your sales is massively useful."
"Wishlists are an indication of interest in your game, but not guaranteed sales"Jake Birkett, Grey Alien Games
Do not rely too heavily on that rough sales number though, and always remember this is just an estimate.
"Wishlists are an indication of interest in your game, but not guaranteed sales," says Birkett.
Many factors will have an impact on your launch sales -- for instance, how known a developer you are or how good your marketing efforts were.
You can read about various aspects of marketing on the GamesIndustry.biz Academy, for instance marketing tips for indie developers who hate marketing, or the importance of being featured during Steam events. So not all games are going to make 50% of their wishlist in launch sales -- you need to think about the long game as well, and how discounts are going to impact your game's performance.
"For our first game, The World Next Door, our first week of sales were equal to 30% of our pre-launch wishlists," Warning says. "The first year sales were 2.16 times those pre-launch wishlists. We've done several sales since the initial release, so I think it's important to also consider refunds, sales, bundles when estimating sales from your wishlists."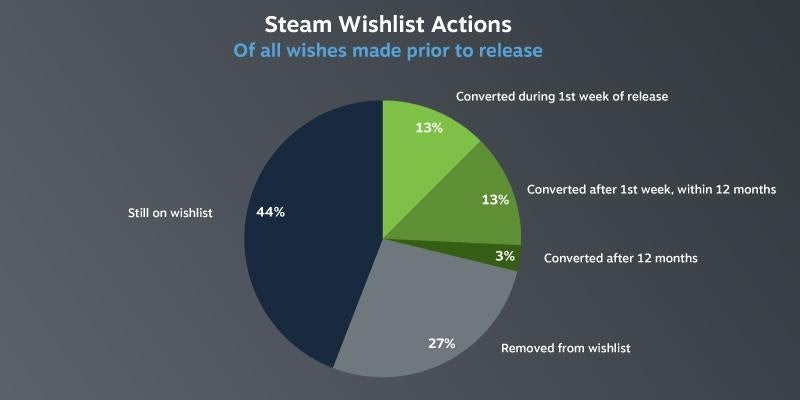 According to Valve, just over half of all wishlist conversions -- 51% -- occur during discount events, including discounts applied at launch. Valve's economist Aravind Moorthy tells us more but, before we jump into it, shares some technical notes about the data.
"We looked at conversion rates for wishlist adds made before each game's launch ('pre-release wishlist adds') and after each game's launch ('post-release wishlist adds')," he explains. "For pre-release wishlist adds, we captured conversions made during the 12 month period following the game's release. For post-release wishlist adds, we charted conversions made during the 12 months following the user's addition of a game to their wishlist. In our analysis, we use the '12 month conversion rate' to compare wishlist adds that occurred at different times, since they will all have 12 months of opportunity for conversion.
"For the average Steam game, 19% of all wishlist adds convert to sales within 12 months"Aravind Moorthy, Valve
"We only looked at games released before November 2018 to make sure that all the games in our analysis had enough time to collect post-release wishlists adds. With that out of the way, here are some stats and graphs on wishlist conversions: for the average Steam game, 19% of all wishlist adds (pre and post-release combined) convert to sales within 12 months. Just 10% of wishlist conversions occur after that, on average.
"There is, of course, variation in the conversion rate. In the graph below, the white bar shows the number of games that had 12-month conversion rates of exactly 19%. The other bars show the number of games with rates lower and higher than 19%. A quarter of games had 12-month conversion rates below 11%, while another quarter had rates above 26%."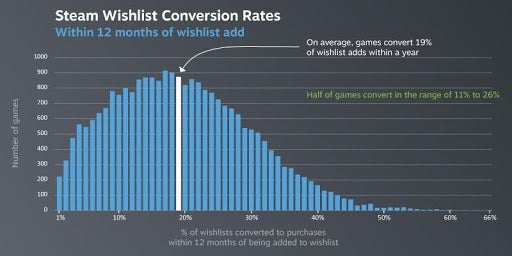 Wishlists determine how often you appear on Steam
Your wishlist can have an impact beyond players. While the Steam algorithm remains a mystery in many ways, a game with a lot of wishlists will likely be featured more prominently on the platform.
For instance, if your wishlist number really goes through the roof, you may appear in the Top Wishlists section, which highlights the cream of the crop. While this list is often taken over by AAA games, indies sometimes manage to make it to the top too.
"Having a lot of wishlists will alert both Steam the platform and Valve the people that your game is of interest, which is hard to quantify otherwise, and you'll get algorithmic and curatorial support because of that, if you're lucky," Flynn says.
"The more wishlists you have the more Steam is showing your game in different places"Mike Rose, No More Robots
"If you're lucky" is the key aspect here, as Valve has never officially communicated the exact details on how this works, though many developers have reached this conclusion through analysis.
"No one knows exactly how the almighty, holy Steam algorithm works, but it's roughly fair to say that the more wishlists you have the more Steam is showing your game in different places," Rose says. "The algorithm [will be] pushing you into the discovery queue on the front page, pushing you into upcoming lists."
It seems that if you get roughly 10,000 wishlists before your launch, then you appear in the Popular Upcoming area on Steam's front page during your launch week, Rose adds. This number is not exact science though, and different developers may see different results.
"We're still learning about this," Warning says. "Depending on who I talk to, I've heard anywhere from 10,000 to 50,000 wishlists before launch is the 'magic number' to ensure heavy front page visibility during your release. Right now, we're mostly using Steam wishlists as a metric to gauge how well our marketing efforts are going."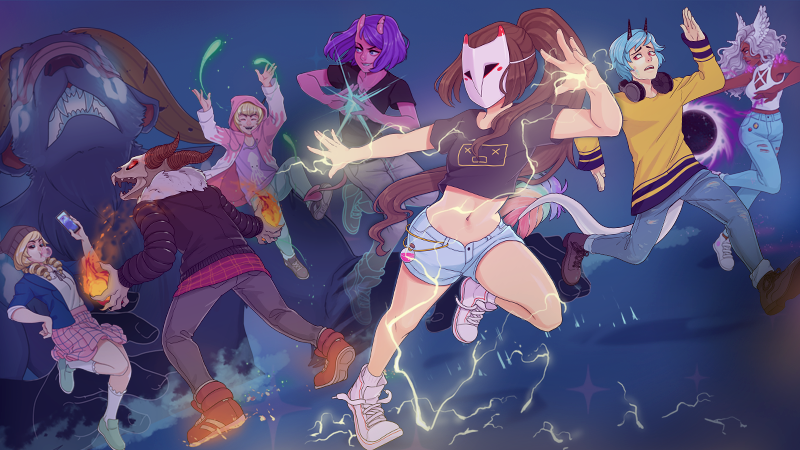 Valve's Giardino points out that the Popular Upcoming section is "showing top wishlisted games that are releasing soon, with some filtering to prevent manipulation."
"It's important for developers to know that there's no 'right' or 'good' number of wishlists to make magic things happen on Steam," he says. "The store doesn't work that way -- there's no arbitrary threshold where marketing gets turned 'on' or 'off.'
"The Steam store is customised and organic, so games get recommended through a ton of different dimensions. Sure, that 'Top wishlist' queue is only looking at what games have the most wishlists. But customers also discover games through many ways on Steam -- friend recommendations, Steam Labs, the discovery queue, and dozens of other features baked into the Steam store and not triggered by wishlist counts."
"The Steam store is customised and organic, so games get recommended through different dimensions"Tom Giardino, Valve
What's for sure is that being featured in the Upcoming games list can in turn drive more wishlist additions, which is exactly what developers need.
"It can get you at least 1,000 wishlists a day, every day that you're in it," Rose continues. "So obviously if you're there for four days that means you're getting probably at least 4,000 wishlists in the pre-launch week, which can mean 2,000 sales -- to a lot of developers [that] will be a lot of money."
How to increase your Steam wishlists
As highlighted in the Academy article dedicated to getting the most out of your Steam page, your store front needs to be ready the moment you announce your game. And the way you handle that announcement is pretty crucial to wishlists too.
"The game announcement is incredibly important to us," Rose says. "We make sure that when we announce the game, we get as much press as we can, we try to give builds to YouTubers so that they can put a video up on the day we announce the game.
"We also do beta sign ups. On the same day we announce [a] game we say we're going to run a player beta in a month or two, and if you want to sign up to be able to play part of the game then, you go to this link, and there'll be a link to a Google Form. They pop their email address into it and we'll also say on that form: 'Please also wishlist the game!'
"At least half of the people who sign up for the beta will wishlist this game. We normally get several thousand people sign up for these betas, so it does get us a nice chunk of wishlists."
If you're interested in reading more about ways your Steam page can stand out, whether with your trailer, assets or copy, you can refer back to the Academy guide on this topic.
"The reason we go all out on the announcement is we need to, from the very first day the Steam page is up, be teaching the algorithm: people care about this game," Rose continues. "We've seen time and time again that doing that gets us a ton of internal traffic from Steam. The game starts appearing on the front page and in Discovery queues and all that stuff."
At publication of our previous Steam guide, which touched upon this topic, Valve clarified that "Steam's algorithms are not based on a single snapshot, but instead are adaptive and will adjust over time." So having slow traffic at the beginning is not necessarily the be all and end all. However, it's always best to be taking care of your Steam page from the get go, as it's a crucial window for your game.
"You can't just sit down, do nothing and expect wishlists are gonna grow by themselves"Pawel Miechowski, 11 bit Studios
Long-term visibility is key
To drive your wishlist number, you need to find a good pace with your announcements. Do not reveal everything there is to know about your game in one go or you won't be able to hold the momentum until launch.
"It's a slow and steady thing, unless you have a lot of big announcement points and pieces of news you can use to drive wishlists before you launch," Flynn says.
Pawel Miechowski, partnerships manager at 11 bit Studios, adds: "This is basic promotion. You can't just sit down, do nothing and expect wishlists are gonna grow by themselves. So since the game's reveal, you need to carefully but frequently unveil more and more information about the game by showing pieces of it, and most importantly, you need to drive traffic to your Steam page and then worry about how to convert the traffic into wishlists."
Michael Schade, CEO and co-founder of Rockfish Games, shared the wishlist graph for Everspace 2 so far (see below), highlighting how the various beats in a game's announcement cycle impacts its wishlist figure -- and it's not necessarily all related to shiny reveals.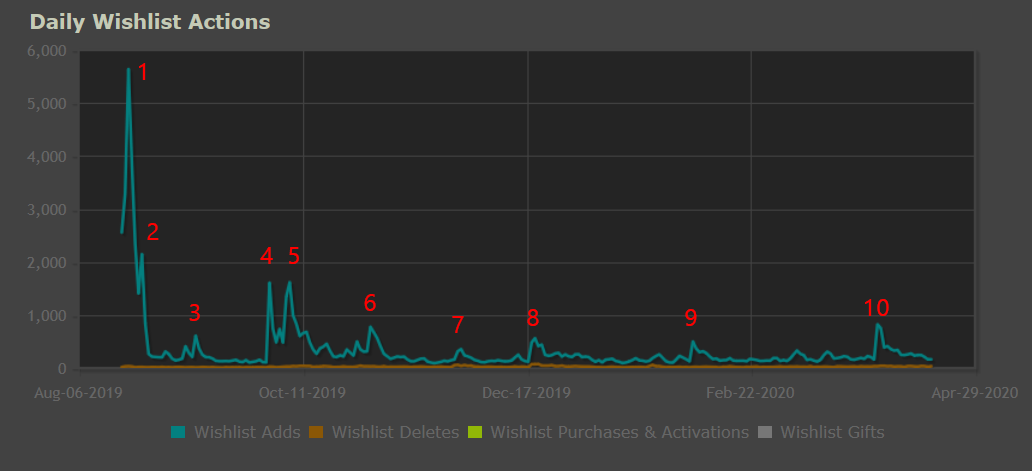 "So you see the big spike [at the beginning], that was obviously the announcement, at Gamescom Opening Night Live, with 500,000 live viewers," he says. "And then there was a feature on the Steam front page with all the new games that had been announced at Gamescom, which was fantastic. That is this spike [at No.2].
"Then it went down but you still have your: 'Oh we're gonna do a Kickstarter' and whatnot. [No.4] is the launch of our Kickstarter -- then there is a valley of tears and [No.6] is the end of the Kickstarter. We made a lot of traffic from our Kickstarter, and people [put the game on their wishlist]."
"If you have good reasons to do that, postpone your game. It is not hurting you. Visibility is the key"Michael Schade, Rockfish Games
Some of the spikes on the graph correspond to discounts on the first entry in the series, which sparked interest in the sequel -- No.5 for instance, and every beat from No.7. Others are linked to bad news such as the Kickstarter's launch date being pushed back -- beat No.3 -- or even the delay in its release due to the COVID-19 crisis.
"So you could argue that announcing something and postponing it is a good thing because you get two beats," Schade says. "This is hard to prove, because on the other hand it could have been higher, so you don't know. But I'm leaning more towards: visibility is the key here. And of course don't do this deliberately. People are not stupid. But if you have to postpone something, it's not a bad thing. If you have good reasons to do that, postpone your game, postpone your launch, postpone your Kickstarter. It is not hurting you. It's rather for the better if you have a good explanation."
Events are also key for long-term visibility -- every appearance on a show floor is another opportunity for players to notice your game and wishlist it.
"We've seen wishlists spike from attending festivals like PAX," Warning says. "Since we can't really do that in 2020, we're looking for online events like LudoNarraCon to increase visibility for the game."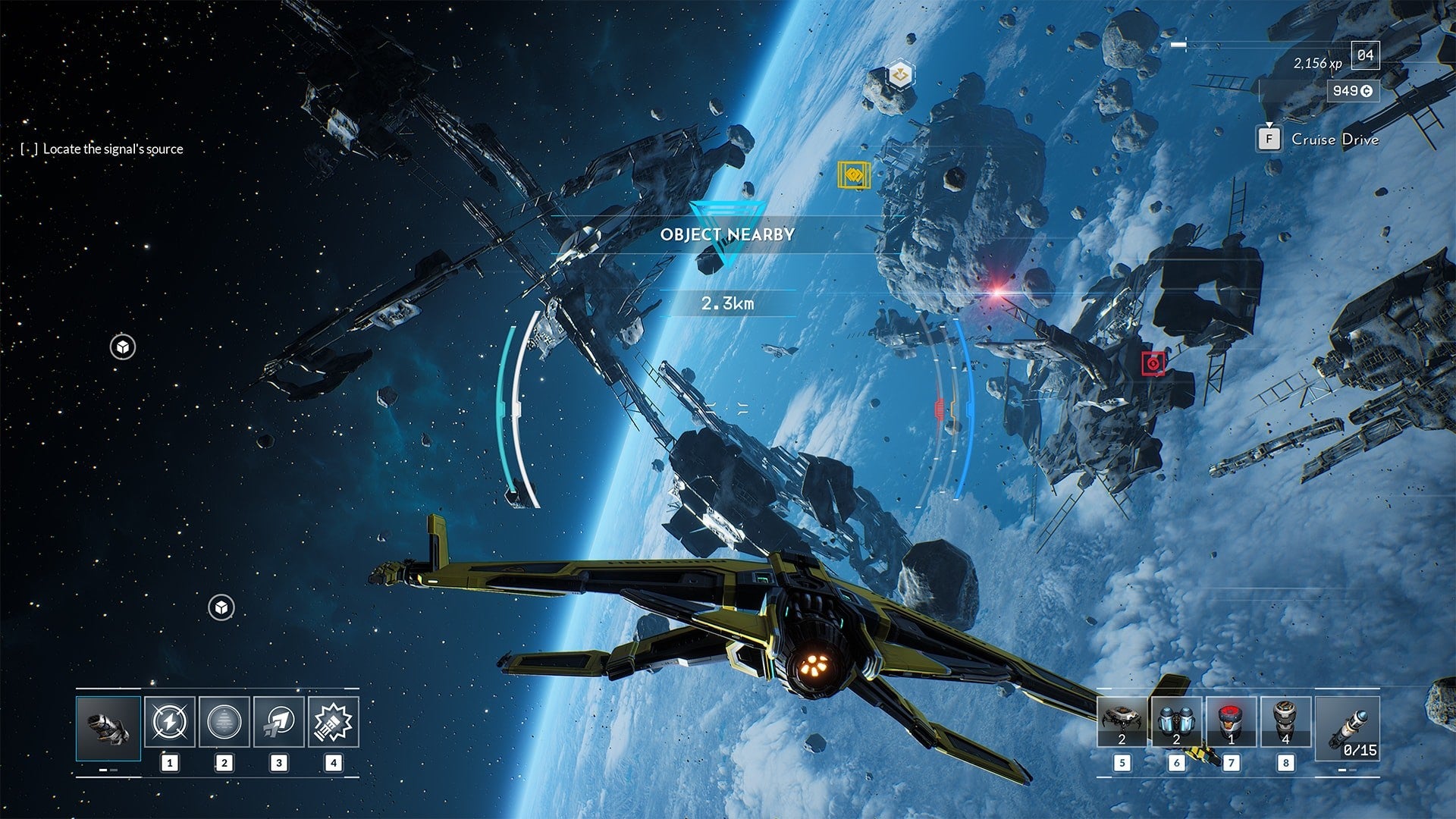 Have calls to action when you talk about your game
One of the first rules of marketing, as highlighted by Chris Zukowski in his recent GDC talk, is to always have a call to action when getting in touch with your audience. This is particularly important in the pre-release phase when you're trying to drive wishlist numbers on Steam.
"It's your job to generate interest in your game through PR and marketing via as many channels as possible," Birkett says. "When you are doing this, make sure you have a clear call to action that tells people to wishlist your game with a link to your Steam page."
Schade says Rockfish Games tries to do this with pretty much every announcement it makes.
"You should always have this call to action at the end," he continues. "So we usually use content that's relevant for everybody. New screenshots, or the best screenshots from the community for example -- which also gives you an indication of what's hot out there so you don't have to do this yourself. And then at the end, maybe I say: 'If you think this is cool, wishlist.' Or I combine it with a sale on the previous game and say: 'Hey look, the previous game is now on sale.'
"The call to action is always at the end. First you provide the value, you get the people excited. You don't say: 'The game is on sale, follow us now' at the beginning and then you come with the juicy stuff. It's the other way around."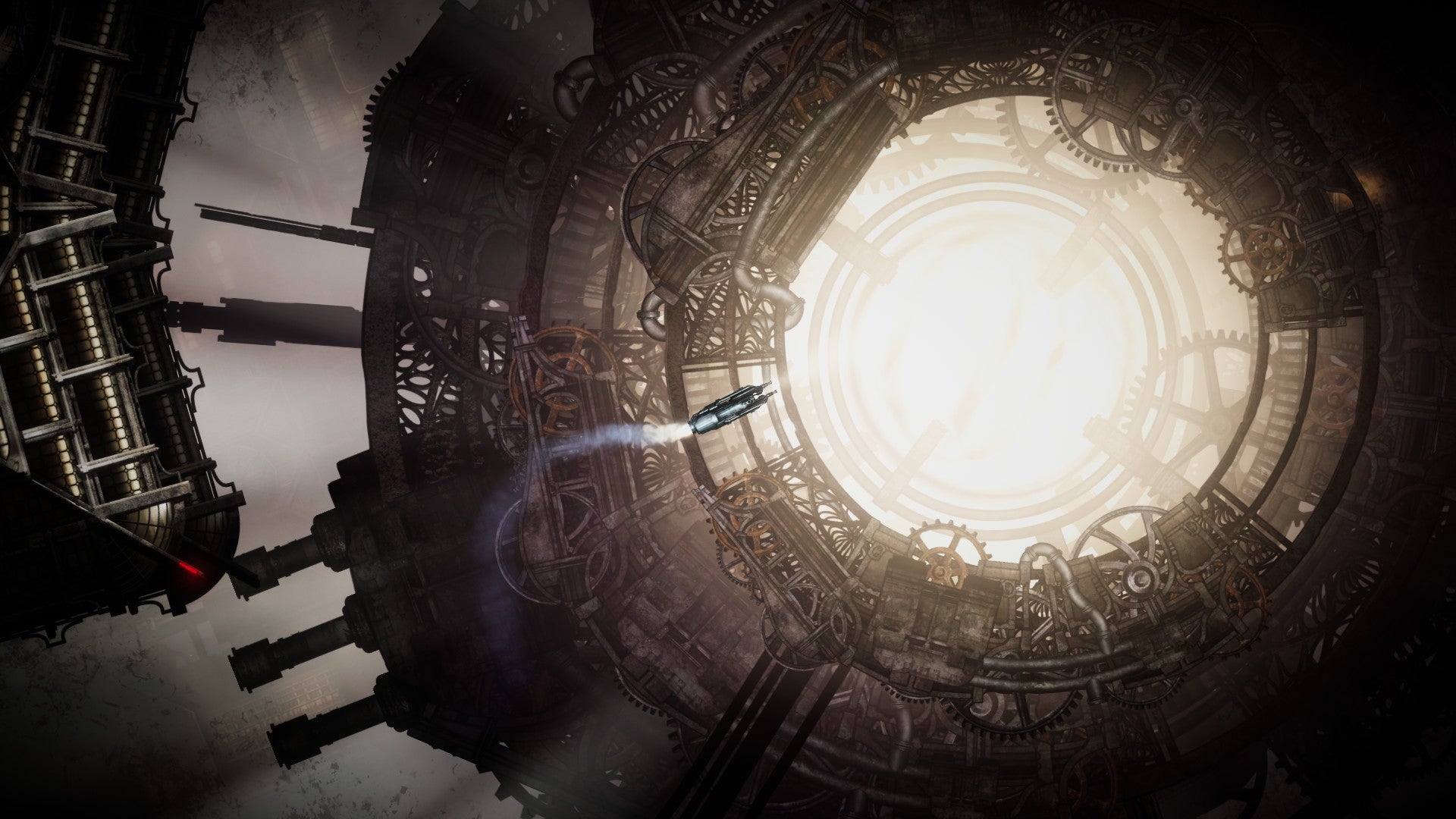 Warning adds: "We try to share our Steam page link on our social accounts once a week and directly ask folks to wishlist the game. This is usually paired with a nice gameplay GIF or screenshot. I think there's a balance you want to strike where you're consistently asking without it feeling like you're begging."
That's a worry that Rose doesn't really have, as he believes that hammering your message in order to get more wishlists can absolutely be the way to go.
"A thing that a lot of devs don't do, and partially because they don't like the idea of doing it, is begging," he says. "I spend my days begging people to wishlist our games. I know a lot of devs are like: 'Ugh I can't do that, it's just so icky and makes me feel horrible,' but the fact is that I can see every single time that I'm begging, we're bringing extra wishlists in, which is straight up extra sales. In my opinion, it's crazy not to do that."
Having a sale for one of your past games usually is a big driver for wishlists of your upcoming release as well. The last beat (No.10) on Everspace 2's wishlist graph matches an Everspace sale, plus a peak in Steam traffic due to confinement.
"So the combination of: there's a lot of traffic, we had a sale, and we got a feature on the front page, resulted in 2,000 or 3,000 more wishlist additions," Schade says.
"Every single time that I'm begging, we're bringing extra wishlists in. In my opinion, it's crazy not to do that"Mike Rose, No More Robots
Once you start getting traffic on your various channels or on your Steam page, you need to analyse that traffic in order to be able to convert it into wishlists.
"It is crucial to understand your traffic," Bajraszewski says. "If you have a lot of views or a big range of your marketing activities, but the click-through rate is low, it means that your content is getting a lot of attention, but possibly not from the players, so they do not want to follow up to Steam. That may happen for example when you share a GIF of cute animals made by you and it's going viral -- that doesn't mean it's getting to the gaming community."
Miechowski adds: "Creating traffic can be done in many ways, be it buying ads on Youtube or Reddit or wherever directing to [the] Steam page, be it creating buzz in media with previews, be it releasing new trailers. Simply, one must create as much traffic as possible, drive the traffic to the Steam page, and make sure the page is sexy enough that the conversion from traffic to wishlists is big enough.
"It is crucial that it never should be just one trailer, one article. With Frostpunk we had hundreds of articles and other publications. Each one of them added a chunk to the total pre-release wishlists, and as far as I can remember it was close to 400,000."
If you worry that there may be something wrong with your product page, the GamesIndustry.biz Academy dedicated a guide to having a Steam page that stands out.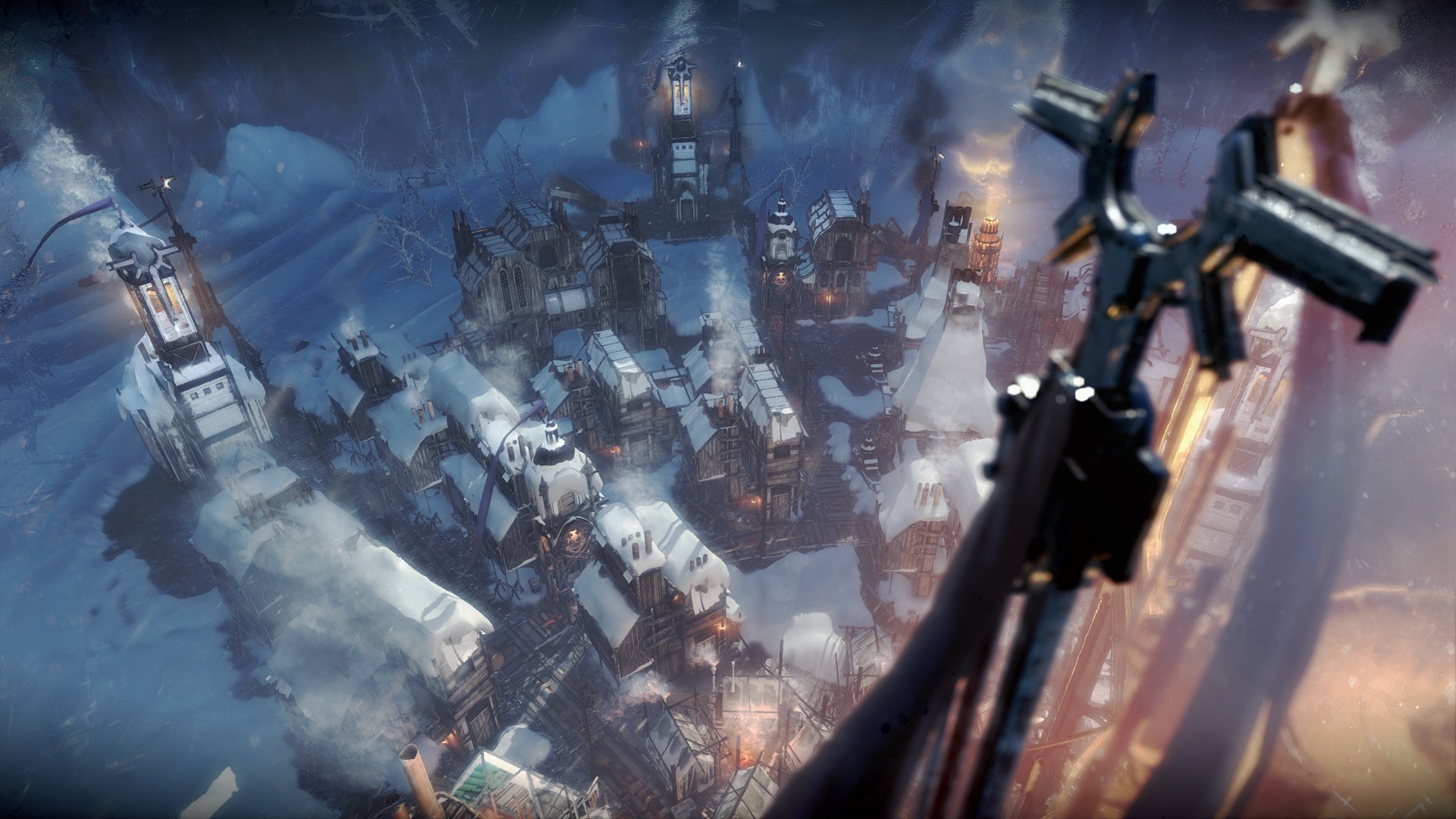 Concentrate your efforts closer to the release date
While it's important as an indie to have a Steam page up and running sooner rather than later -- as we touched upon in our previous Steam article -- you may want to focus more intensely on increasing your wishlist numbers closer to your release date.
"We tend to put Steam pages up anywhere between four to six months before release," Rose says. "You're trying to find a balance between putting up early enough that you're collecting a bunch of wishlists, but also not putting it up too early that you lose the hype around the game from when you first announce it.
"I have this theory that older wishlists are worthless"Mike Rose, No More Robots
"I also have this theory that older wishlists are worthless. So if your Steam store page has been up for a year, there's a chance you'll have more wishlists because it's been up for [a long time], but I believe that wishlists from a year ago probably aren't as useful. The people who whislisted your game a year ago probably aren't as interested in it anymore, they've lost the hype for it."
And that's despite the email people who have wishlisted your game receive from Valve when it launches. So it is worth keeping in mind the balance between hype and collecting wishlists, Rose explains.
"I've had a release that's had 10,000 wishlists and all those wishlists were collected within about six months. Normally you get sort of at least 50% of your launch wishlist in sales -- we had over 5,000 sales in the first week, as expected.
"But then we also had a game where we had 15,000 wishlists. So we would have expected a lot more sales than the first game, but we didn't. We saw around the same number and I think that was because with the second game I'm talking about, half of those 15,000 wishlists came two years ago. The store page for the game was put up two years in advance.
"I don't think it's the email that Valve sends out about the wishlist that makes people buy [your game]. I think it's that whole thing where, if you see something a bunch and then you can buy it, then you're more likely to buy it. Whereas I think if you saw something two years ago and then just all sudden you're getting an email about it out the blue, you're far less likely, because you're not as interested in it anymore. You could've moved on in taste and the game just isn't your kind of thing anymore. So I tend to look at wishlists over time as the really important factor, rather than just taking what the wishlist number is."