75% of phones shipped last quarter run Android
IDC finds Google's OS powered 135 million new smartphones; Apple grows to 14.9% of market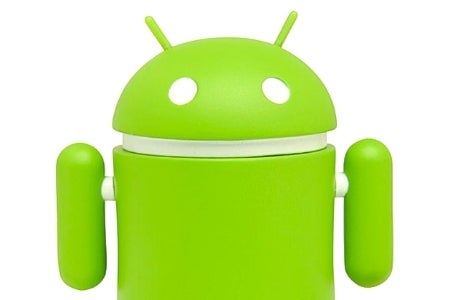 Apple may have the most recognizable smartphone on the market with the iPhone, but Google has the most used smartphone operating system. According to International Data Corporation, three out of every four smartphones shipped in the third quarter of this year ran the Android OS.
The research firm has the Android platform growing dramatically, with last quarter's shipments of 136 million Android smartphones up 91.5 percent year-over-year. By comparison, Apple shipped 26.9 million iOS smartphones for the quarter, bolstered by the launch of the iPhone 5. That was good enough to give the company 14.9 percent of the market and 57.3 percent year-over-year growth.
Windows smartphones saw the most dramatic growth (relatively speaking) with a 140 percent increase in shipped handsets over the third quarter of 2011. However, Microsoft still only shipped 3.6 million smartphones, good enough to claim 2 percent of the market.
Most of that trio's market share growth came at the expense of BlackBerry and Symbian phones. IDC senior research analyst Kevin Restivo singled out software support as one key area where the shrinking players are struggling.
"The share decline of smartphone operating systems not named iOS since Android's introduction isn't a coincidence," Restivo said. "The smartphone operating system isn't an isolated product, it's a crucial part of a larger technology ecosystem. Google has a thriving, multi-faceted product portfolio. Many of its competitors, with weaker tie-ins to the mobile OS, do not. This factor and others have led to loss of share for competitors with few exceptions."