40,000 fans pack stadium for League of Legends final
World Championship final in Seoul doubles last year's attendance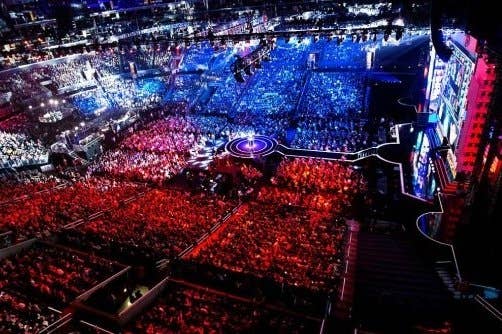 Around 40,000 League of Legends fans gathered to watch the World Championship final in South Korea.
According to a BBC report, the World Cup Stadium in Seoul was filled to capacity for the match between Star Horn Royal Club and Samsung White. The latter team won the event, splitting the $1 million prize between five people.
Purely based on physical attendance numbers, this year's final is a major improvement over last year, when it was held at the Staples Center in Los Angeles, a venue that holds around 18,000 people. Go back another year and the growth is more impressive still: the 2012 World Championship final was held at the Galen Center in L.A., with around 8,000 tickets sold.
So far, Riot Games has not released any viewership figures, which will include the numerous live events that took place all over the world, as well as those who streamed the final over the internet.
Last year, that number hit 32 million, up from 8.2 million the prior year.