3DS game sales up 89% in September
New Super Mario Bros. 2 sells 295,000, helps give system year-over-year software boost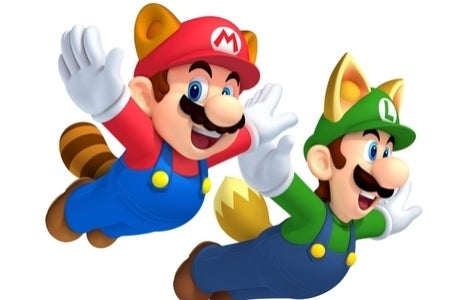 The industry-tracking NPD Group is reporting its September software sales later today, but Nintendo beat the research firm to the punch with a few stats of its own. According to Nintendo, September saw a significant boost in 3DS software sales, up 89 percent year-over-year.
The jump was led by New Super Mario Bros. 2, which topped 295,000 copies sold in its second month on shelves. Nintendo also namechecked first-party titles Mario Kart 7, Star Fox 64 3D, Kid Icarus: Uprising, and The Legend of Zelda: Ocarina of Time 3D, saying each one increased its sales figures over August.
Stretching back a bit further, the original DS launch game Super Mario 64 has now hit the 5 million sold mark in the US. That makes it the third DS game to do so, joining New Super Mario Bros. (10.6 million sold to date) and Mario Kart DS (8.5 million sold).
According to Wedbush analyst Michael Pachter, the news wasn't all good for Nintendo. Pachter noted on his Twitter account that declines in DS software sales more than offset the gains for the 3DS. According to the analyst, combined 3DS and DS software sales were down 18 percent for the month.