3DS eclipses Wii lifetime sales in Japan
Platform also hosts 12 of this week's top 20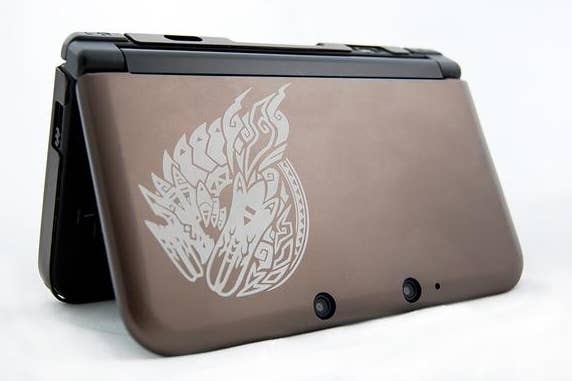 The 3DS has passed the Wii's lifetime sales total in Japan, hitting a career sales to date of 12,752,731 compared to the Wii's 12,698,878. With the 3DS still crushing the domestic handheld market and the Wii U struggling to make any impact, it looks like the 3DS will hold that crown for some time to come.
The figures, from Japanese sales tracking group Media Create, also show that the 3DS is utterly dominating the software chart, accounting for an incredible 60 per cent of the top twenty. Famitsu's own sales figures give 15 of the top thirty selling games to the system.
Still buoyed by the incredible sales figures of Monster Hunter 4, the 3DS sold 159,388 units this week, an incredible portion of the 187,773 units of hardware sold across all platforms. Its closest rival remains the PS3, which managed 10,749 sales.
Media Create Sales: Week 38, 2013 (Sep 16 - Sep 22)
01. [3DS] Monster Hunter 4
02. [PSV] Yahari Game Demo Ore no Seishun Love-Kome Hamachi Gatteiru
03. [PS3] Final Fantasy XIV Online: A Real Reborn
04. [3DS] Friend Collection: New Life
05. [3DS] Mario & Luigi: Dream Team
06. [3DS] Disney Magic Castle: My Happy Life
07. [3DS] Nobunaga's Ambition
08. [3DS] Animal Crossing: New Leaf
09. [3DS] Youkai Watch
10. [PSP] La Corda d'Oro 3: Full Voice Special
11. [PSP] Brothers Conflict: Brilliant Blue
12. [PS3] JoJo's Bizarre Adventure: All-Star Battle
13. [3DS] Luigi's Mansion: Dark Moon
14. [PS3] Tom Clancy's Splinter Cell: Blacklist
15. [3DS] Mario Kart 7
16. [3DS] Romance of the Three Kingdoms
17. [PS3] AKB1/149: Love Election
18. [3DS] New Super Mario Bros. 2
19. [PS3] Phantom Breaker: Extra
20. [3DS] Mushi Bugyou