Iron Maiden sue 3D Realms over Early Access title Ion Maiden
Metal band accuses developer of "incredibly blatant" infringement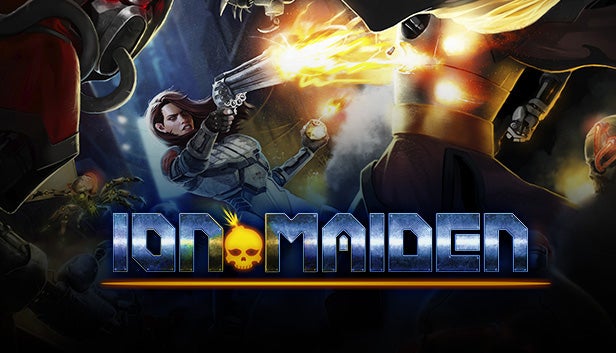 Developer 3D Realms is facing a $2 million lawsuit over "incredibly blatant" trademark infringement from the holding company of ageing metal heads Iron Maiden.
Filed earlier this week in the Central District of California, the lawsuit has been brought against the developer for "trademark infringement, dilution, and unfair competition" regarding its Early Access title, Ion Maiden.
The filing argues that 3D Realms' Ion Maiden game logo is "nearly identical" to the Iron Maiden trademark in "appearance, sound, and overall commercial impression."
Among the myriad claims made against 3D Realms' game, Iron Maiden suggests that protagonist Shelly Harris is named after the band's primary songwriter Steve Harris, and that the game's skull bomb icon is based on Iron Maiden's skeleton mascot Eddie.
Additionally, it's argued that Ion Maiden -- a first person shooter with old school sensibilities and aesthetic -- has the "same look and feel" as the turn-based battle mobile game Legacy of the Beast, developed to promote Iron Maiden's 2017 world tour.
"We at 3D Realms, our co-publishers 1C Entertainment, and developer Voidpoint will review our options once we receive official notice of the lawsuit and will make any necessary decisions at the appropriate time," said the developer on Twitter.
"Regardless, everyone continues to work diligently on Ion Maiden to deliver the best possible experience later this year."