3D Realms drops Duke Nukem Forever suit against Gearbox
No money changes hands as companies resolve issue over profits; 3D Realms says a "misunderstanding" led to suit's filing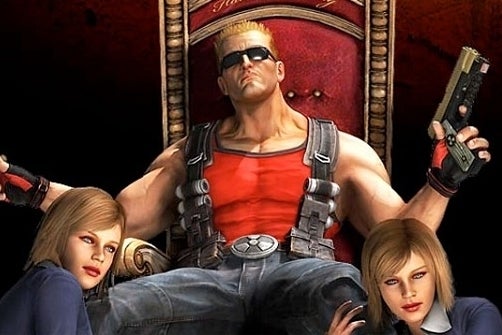 In June, Scott Miller's Apogee (doing business as 3D Realms) sued Gearbox Entertainment, alleging that the developer had been withholding profits from the sale of Duke Nukem Forever. That case is being dismissed with prejudice, and Miller has released a statement through Gearbox apologizing for the whole affair.
"After reviewing evidence regarding our business affairs, and without any money exchanging hands, we have satisfactorily resolved any and all differences that we perceived against Gearbox," Miller said. "In all sincerity, we regret the misunderstanding that instigated our lawsuit. Now that we better understand--and appreciate--the actual nature of our business matters, we have voluntarily withdrawn our claims against Gearbox, with genuine apologies to Randy [Pitchford, Gearbox president] for any damage that our lawsuit may have caused to the relationship."
Duke Nukem Forever was released to critical scorn, but it sold enough copies (after substantial discounting at retailers) to be Gearbox's best-selling game to that point in the company's history.
"Everyone wished that 3DR's game was better received by the market for the benefit of gamers and profit to its creators," Gearbox said in a statement at the time of the suit's filing. "While 3DR might not wish the reality that the results make clear, 3DR turned out to be the only beneficiary of the deal. Gearbox Software, meanwhile, experienced damage to its credibility and loss of its money."
Since Duke Nukem Forever, Gearbox has released the critical and commercial hit Borderlands 2, as well as the less successful Aliens: Colonial Marines.