38 Studios' Schilling wants fraud lawsuit dismissed
Schilling asks Court to throw out Rhode Island's lawsuit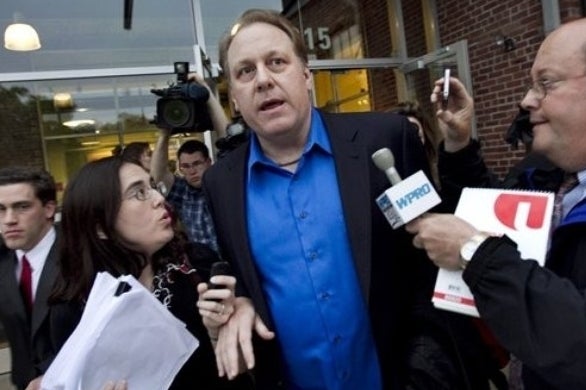 According to a report by the Associated Press, 38 Studios founder Curt Schilling is asking a Rhode Island Superior Court judge to dismiss the state's fraud lawsuit against the company. Schilling's attorney's filed documents asking Superior Court Judge Michael Silverstein to drop the lawsuit, which alleges that 38 Studios was involved in fraud, racketeering, and conspiracy. The filing says that 38 Studios repeatedly informed Rhode Island's Economic Development Corp (EDC) about the company's financial needs and issues.
"Given the EDC's admissions concerning 38 Studios' disclosures to the EDC's executives, attorneys and financial advisor, it is impossible for the EDC simultaneously to claim that the 38 Studios defendants supposedly defrauded the EDC," the filing says.
The EDC's lawsuit states that 38 Studios misled the agency to acquire its loan, withholding the fact that more money was needed to finish Project Copernicus, the MMO under development. Schilling's lawyers counter that the EDC knew the company needed the full $75 million from the loan, but were only given $50 million.
EDC attorney Max Wistow is preparing a response to Schilling's filing. The agency is seeking triple damages in the case and wants Schilling and company to pay the bonds acquired on 38 Studios' behalf.
[Image via Daylife]