38 Studios hires Zynga, Playwell veterans
John Blakely and Mark Hansen join Kingdoms of Amalur developer to work on unannounced MMO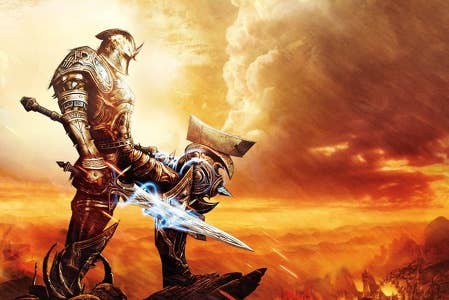 38 Studios, the developer behind the recent role-playing game Kingdoms of Amalur: Reckoning, has added two MMO veterans to its growing team.
John Blakely leaves the position of general manager of Zynga Austin to join 38 Studios as senior vice-president of development. Blakely was previously vice-president of development for Sony Online Entertainment, where he oversaw DC Universe Online and EverQuest II.
Mark Hansen joins the company as senior vice-president of online operations and business. His previous role was senior director of Playwell Studios, where he led the development and continuing operation of LEGO Universe MMO until it closed in November last year.
"From its founding, 38 Studios has always been about team," said 38 Studios' chairman Curt Schilling.
"I am proud to add these two team-focused and incredibly accomplished leaders to the 38 Studios roster. Both John and Mark have had a decade of experience and success in the MMO space, and I'm excited they are now part of the 38 Studios family."
38 Studios' debut game, Kingdoms of Amalur: Reckoning, was released last month to warm praise from the critics. Exact sales figures have not been released, but NPD confirmed that the game sold 330,000 units in the US in its first month.
The company is currently working on an MMO set in the same universe.