12 months that transformed UK games retail
Asda and Sainsbury's merger would establish a video games retail 'big four'
The proposed merger of Wal-Mart-owned Asda and Sainsbury's may not look like a big deal to the UK video games industry, but it is.
There was a time (just ten years ago, in fact) when the games retail scene in the UK was a confusing mess of different outlets - mainstream retailers, websites, entertainment specialists, games specialists, toy stores, indie stores, rental outlets... all vying for a piece of the £4 billion+ UK physical games business.
Tesco, Asda, Sainsbury's, Morrisons, Blockbuster, Argos, HMV, WH Smiths, Woolworths, Toys R Us, GAME, Gamestation, Zavvi/Virgin Megastores, Play.com, John Lewis, Dixons, Amazon, Chips, Grainger Games... all fighting and squabbling over every 0.1% of market share.
Over the years, many of those stores have simply vanished. Some have seen their numbers reduced significantly. There are a few that have moved out of games entirely. Meanwhile, others have whittled down their commitment to video games to a token section at the back of the shop.
"Physical games, hardware and accessories in the UK is still worth £2.3 billion. That's no petty change.
The reason for this decline is no secret or surprise. Digital downloading has played a big part, of course, but also the movement of casual consumers away from consoles and towards mobile. In 2008, the UK physical games market (console, accessories and boxed software) generated £4.034 billion. In 2017, that number was down to £1.75 billion.
That highlights the sheer scale of the decline, but it also shows us how important the boxed games business still is. £1.75 billion is not petty change. In fact, if you include VR headsets, PC gaming rigs, merchandise and soundtracks, you're looking at a market worth over £2.3 billion (Source: GfK, Nielsen, Official Charts and SuperData).
This is why the UK games retail market has remained relatively competitive, and potentially lucrative. There's even still a semi-vibrant indie retail scene - even if a lot of it is focused on pre-owned and retro.
Yet the past 12 months has seen arguably the most significant shake-up of the UK games retail market since GAME fell into administration some six years ago.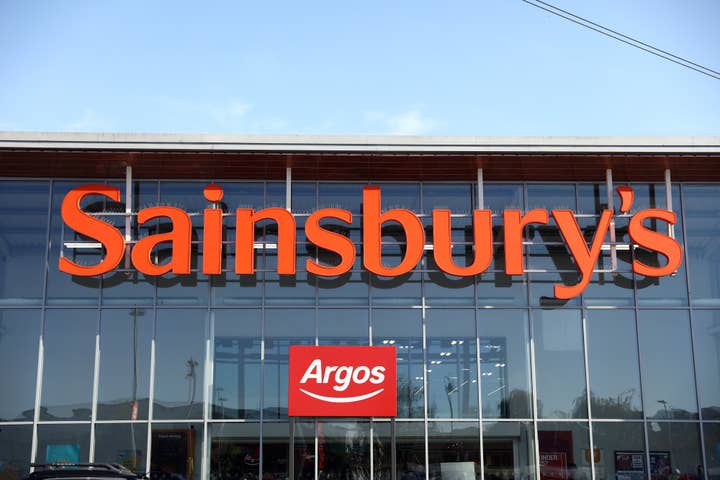 The first move actually occurred two years ago, when Sainsbury's acquired Argos. Sainsbury's has been a long-term stockiest of games, and with over 600 superstores and 800 convenience stores, was a decent player in the games retail scene.
Argos is even more significant. After the collapse of Blockbuster and Woolworths, and the decline in outlets of HMV and GAME, Argos found itself as one of the only places some people could buy games on their local High Streets. The catalogue retailer has capitalised on this, expanding its team, increasing its range and even creating specific video game catalogues to cater for this underserved market.
So, with Sainsbury's looking to merge with Asda - who is also a games retailer with more than 500 stores across the country - you're now looking at a retail group of potentially 2,000 shops that stock physical video games.
It will take time, but those two Head Offices will merge. This summer, Argos and Sainsbury's' two games teams will unite. So publishers will eventually find themselves dealing with one team for that entire estate.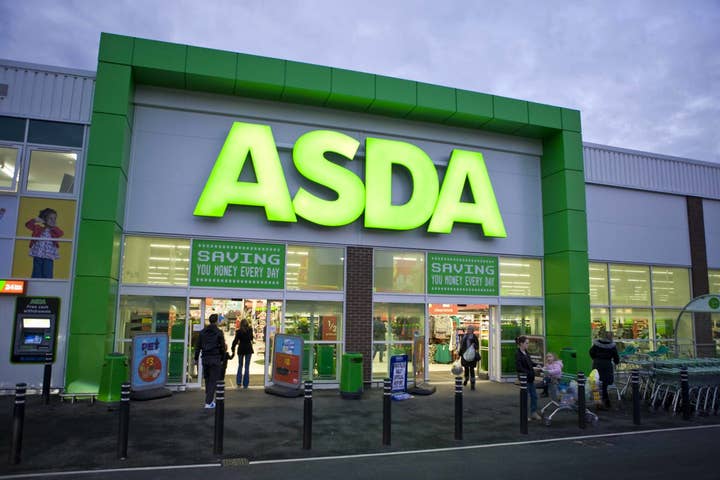 This is significant in itself, but the other phenomenon that has presented itself in recent months is the fall of mid-sized games retailers. Toys R Us and Grainger Games have disappeared as players within the business since the start of the year.
That means we're potentially looking at four retail groups that account for the vast majority of physical game sales in the UK. There's this new Sainsbury's/Asda/Argos group, Tesco with its 730 superstores (not counting the thousands of smaller shops it operates), GAME (which has been going through its own drama via its major partnership with Sports Direct) and, of course, Amazon.
There are other retailers, of course, such as HMV and ShopTo and Zavvi, but between those four, you're looking at between 70 - 80% of the boxed games business in Britain. This somewhat mirrors the US market, which for many years now has had a handful of very big retailers accounting for most of the sector.
And these are relatively stable retailers, too. These stores are not under any immediate threat. Even GAME, who were looking a little unsteady 12 months ago, has found itself on firmer footing via its Sports Direct team-up.
So what does this mean practically? Well, the new Asda/Sainsbury's has already stated it wants to lower prices, so that will certainly make for interesting terms meetings between the retailer and its suppliers. Indeed, we'll be looking at four very strong players trying to secure the best deals and exclusive content, which will undoubtedly hurt some of the remaining mid-level stores.
Yet there's also a sense of inevitability about the consolidation and simplification of UK games retail, as the market moves increasingly digital. Last year's biggest AAA games - Assassin's Creed Origins, Call of Duty: WWII and FIFA 18 - saw 20 - 23% of sales come via PSN, Xbox Live and Steam. That's a sizeable increase over the 10 - 15% being reported back in 2016.
And in extreme cases, such as Destiny 2, up to 40% of sales are coming via digital channels.
It's inevitable, then, that as digital takes a stronger grasp of the business, that the physical space consolidates around a selection of big players.
Yet it's also necessary from a wider business perspective. Dealing with 20 different retail groups was never sustainable, and today with marketers and sales execs having to manage longer game lifecycles and various digital channels, it would be nigh on impossible.
It has taken its time to get here, but in the last 12 months UK games retail is now starting to look precisely as we expected it one day would.