10 Years Ago This Month - August 2005
Ubisoft sides with the Revolution, Microsoft unveils the Xbox 360 launch plans, and Phil Harrison says a couple things he might like back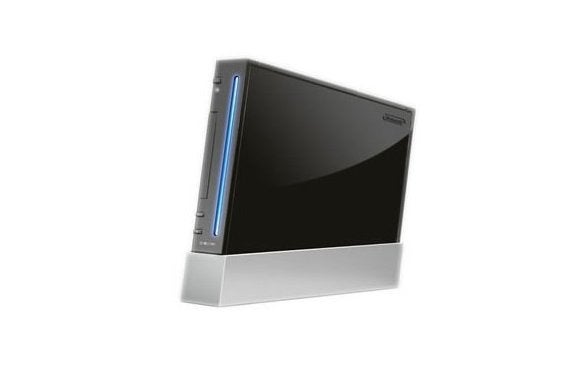 The games industry moves pretty fast, and there's a tendency for all involved to look constantly to what's next without so much worrying about what came before. That said, even an industry so entrenched in the now can learn from its past. So to refresh our collective memory and perhaps offer some perspective on our field's history, GamesIndustry.biz is experimenting with a potentially recurring feature chronicling the biggest happenings in gaming from exactly a decade ago.
Ubisoft Kickstarts the Revolution
August of 2005 was an exciting time for the industry, with the long-dominant console business model about to see its most successful generation of all time, even as smartphones, social games, and a resurgent PC gaming scene were preparing to disrupt everything. But nobody really knew that at the time. All they knew was that Sony, Nintendo, and Microsoft were going to go to console war once again in the near future, and it was time for many to pick sides.
Ubisoft, for example, sided with Nintendo, committing its full-throated support for the Revolution, Nintendo's in-development codename for the Wii. At the time, Nintendo hadn't even taken the wraps off the Wii Remote controller that would make the console a mainstream phenomenon beginning in the 2006 holiday season, and Ubi would go on to reap the benefits of its early support. While many publishers were late to the Wii party, Ubisoft had a half dozen titles available in the first month, including Rayman Raving Rabbids, Red Steel, and Far Cry Vengeance.
The Choice of a New Generation
Meanwhile, Microsoft was ramping up for the 2005 holiday's Xbox 360 launch, announcing an unusual (for the time) two-tiered pricing system. The Xbox 360 would be available with a wired controller and no hard drive at the retail-friendly $299 price point, or with the all-but-mandatory hard drive and the soon-to-be-industry-standard wireless controller for $399.
Some industry-watchers, like Sony's VP of studios Phil Harrison, publicly worried that the move would create confusion for customers.
"This is my personal view, not my corporate view, but when I look at those formats, I think it just confuses the audience," Harrison said at the time. "They don't know which one to buy, developers don't know which one to create for, and retailers don't know which one to stock... So I think we wouldn't take that strategy. We wouldn't create confusion."
The next year, Sony would launch the PlayStation 3 with 20GB and 60GB models available on day one.
That Brief Moment Where PSP-DS Seemed Like a Fair Fight
In hindsight, August was a bad month for Harrison, who also struck a dismissive chord regarding the Nintendo DS as the Sony PSP was about to launch in Europe.
"The idea of a handheld rivalry with Nintendo is an irrelevance. Those formats don't appear in our planning," Harrison said, adding, "It's not a fair comparison; not fair on them, I should stress. That sounds arrogant, maybe, but it's the truth."
That statement made a bit more sense at the time. Sony was dealing with impressive pre-launch demand for the PSP in Europe, with GAME pre-sold out of its launch allocation and Sony Europe clamping down on retailers importing Japanese and US PSPs to get a head start on the official launch.
Nintendo's DS wasn't yet a dominant force at the time, either. The company was still pursuing its "three pillars" business model that envisioned the Game Boy Advance and Nintendo DS lines as co-existing products. In August, Nintendo was just finalizing launch details for the latest (and what would be the last) GBA iteration, the keychain-sized Game Boy Micro. And less than a year after it launched the DS, Nintendo of America was already dropping the price, cutting it $20 to $130 in August. At the same time, it launched the first big piece of the system's push into the mainstream, Nintendogs, in North America.