Zork creators to receive Pioneer Award at DICE
AIAS will honor Infocom co-founders Dave Lebling and Marc Blank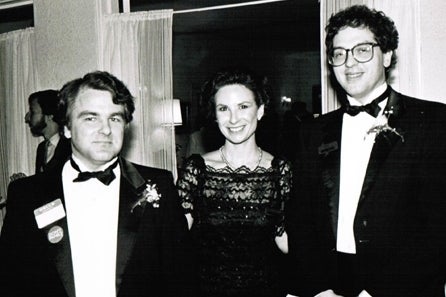 The Academy of Interactive Arts & Sciences (AIAS) announced today that Infocom co-founders Dave Lebling and Marc Blank will be receiving the 2013 AIAS Pioneer Award, presented to them by Steve Meretzky, vice president of game design at Playdom, during the 16th DICE Awards on Thursday, Feb. 7, 2013 at The Joint in the Hard Rock Resort and Casino Las Vegas.
Lebling and Blank are best known for text-based adventure games such as the Zork and Enchanter series. The Pioneer Award is "reserved for individuals whose career-spanning work has helped shape and define the interactive entertainment industry with the creation of a technological approach or the birth of a new genre."
"I wouldn't be a game designer today if Marc hadn't given me my first game job as a tester for Infocom back in 1981," said Steve Meretzky, friend and former colleague of both Lebling and Blank. "And I wouldn't be as good a game designer as I am today, if it hadn't been for Dave's games at Infocom setting such a high bar for me to attempt to reach. It's an honor to try to repay a little of that debt by presenting them with this well-deserved reward."
"Great storytelling with a healthy dose of wit is the foundation of everything we create in the interactive entertainment industry," said Martin Rae, president, Academy of Interactive Arts & Sciences. "At the 16th DICE Awards, Dave and Marc will be recognized for their pioneering career in front of game makers they have greatly influenced, colleagues who have admired their work, and new audiences who will get their first glimpse into this important piece of gaming history. The Academy is very much looking forward to honoring these individuals for their seminal work and achievements."
Lebling and Blank will be the fourth recipient. 2010 saw the first Pioneer Award handed out to David Crane, co-founder of Activision; that was followed in 2011 with Bill Budge, creator of Raster Blaster and Pinball Construction Set, and in 2012 Ed Logg, programmer of Asteroids, Centipede and more, was honored.