ZeniMax co-founder Robert A. Altman has died
Bethesda Softworks calls parent company's creator "a true visionary, friend, and believer in the spirit of people"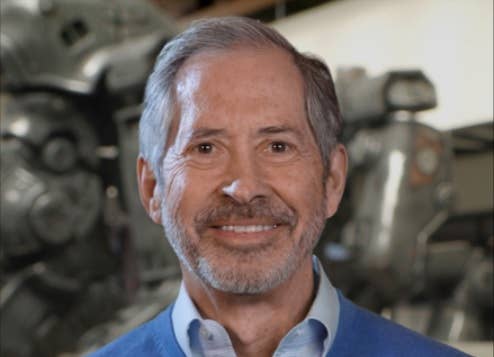 Bethesda Softworks today announced that Robert A. Altman, the founder, chairman, and CEO of Bethesda parent company ZeniMax Media, has died.
"We are deeply saddened to tell you of the passing of Robert A. Altman, our Founder and CEO," the company announced on Twitter. "He was a true visionary, friend, and believer in the spirit of people and the power of what they could accomplish together. He was an extraordinary leader, and an even better human being."
The company's website bears a notice about Altman's death, reading, "CEO. Visionary. Friend. 1947-2021." No cause of death was given.
Altman began ZeniMax with Christopher Weaver in 1999, as a parent company for Bethesda Softworks, which Weaver had started in the mid-'80s. The two had a falling out and Weaver was out of the company within a few years, but Altman went on to run ZeniMax for decades.
Over that span, ZeniMax grew the business beyond Bethesda, acquiring studios like id Software, Arkane Studios, Tango Gameworks, MachineGames, and Alpha Dog Studios.
In addition, it branched out with the creation of ZeniMax Online Studios and Roundhouse Studios (comprised of former Human Head developers).
Recently ZeniMax found itself on the other side of an acquisition deal, accepting a $7.5 billion offer from Microsoft to join the Xbox first-party studio system.