YouTube expands in-game streaming service for devs
A new API allows developers to live stream their games on YouTube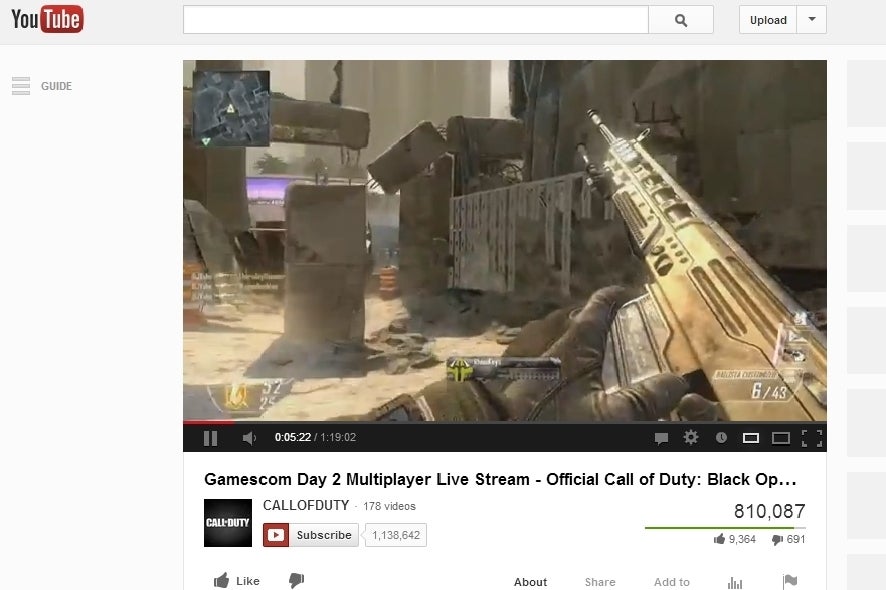 At GDC 2013, YouTube announced a new series of programming APIs to allow game developers to live stream gameplay from directly within their games. A few titles already offer the service, like Call of Duty: Black Ops 2, but the new APIs will bring in-game streaming to far more developers. According to a report by The Verge, the APIs will create a stream based on live gameplay, transcode the stream in real-time, and handle sending the correct resolution to viewers. The new service is expanded from previous offerings by YouTube and the streams will now be available on Android and iOS.
Content creators using the service can schedule breaks in their stream for ads or screenshots. YouTube believes game streaming is another option for players to share their experiences.
"Video is the most powerful tool to enable to that to happen," said YouTube product manager Satyajeet Salgar.
The expansion of the service may be a defensive move against similar services like Twitch. Twitch has built a significant, game-focused, streaming empire and currently has partnerships with Electronic Arts, Activision Blizzard, and Sony Online Entertainment. Sony is also working with another streaming company, Ustream, to provide the Share service on the PlayStation 4.
The live game streaming is only available from within a game, as YouTube has not opened steaming capabilities to regular users. The company hopes it can bring the option to those users in the future.