"You need to own your IP" - Livingstone
Games Workshop co-founder and Eidos life president stands by decision not to merge with D&D creator TSR in the '70s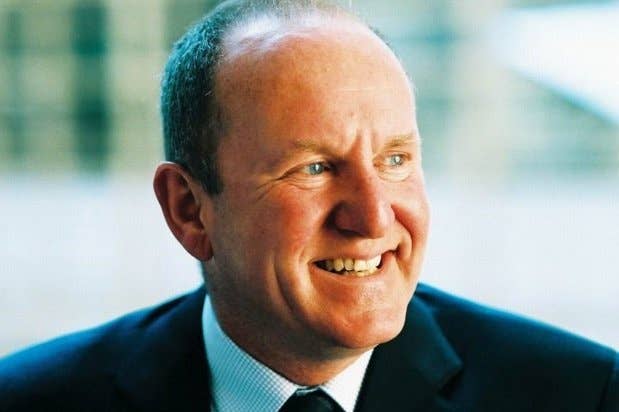 In giving his opening keynote session at the Montreal International Games Summit this morning, Ian Livingstone began by noting that the more things change, the more they stay the same. But one thing that's never changed has been the Games Workshop co-founder's entrepreneurial spirit.
In taking the audience through his storied career, Livingstone recalled his early days at Games Workshop, which saw its first big success as the exclusive European distributor of Gary Gygax's seminal pen-and-paper RPG system Dungeons & Dragons. Once the game hit it big, Livingstone said Gygax approached him about merging Games Workshop with his own company, TSR. Knowing the value of Dungeons & Dragons but unwilling to give up control of the company, Livingstone and his partners turned the deal down. They continued to distribute the game, but no longer had exclusive rights to do so.
As a result, Games Workshop began launching its own product lines. In time, that would produce the brands the company eventually became synonymous with: Citidel Miniatures and Warhammer.
"If you want to build real value in your own companies, you need to own your intellectual property," Livingstone said. "It's all very well to cut your teeth as a work-for-hire, learn your craft at somebody else's expense, build up some reserves on other people's stuff as a contractor. But ultimately, if you want to determine your own destiny and build real value rather than value based on service work, [the way] is to own your own IP."
And don't be surprised if getting to that point requires some sacrifice. When Games Workshop started, the cofounders ran it out of their apartment, which didn't have its own phone. The building had a shared phone line they tried to use, but the landlord had a habit of beating them to the receiver and hanging up on their customers (but only after telling them "go to hell").
"We quickly learned the value of public relations," Livingstone deadpanned.
The apartment setup was no longer tenable, but they weren't bringing in enough money for both an apartment and a proper office. Livingstone said they chose the office, and lived out of a van parked nearby for about three months. Every morning, they would get up, shower and shave at a nearby squash club, and then go into the office. Every night, it was back to sleep in the van. Uncomfortable as that must have been, Livingstone clearly doesn't regret it.
"If you're really passionate about something, I would advise anybody that you should get some skin in the game," Livingstone said. "And you shouldn't see it as suffering because it isn't, because you're enjoying what you're doing. You're passionate in your own belief and you carry on regardless. It's better doing that and enjoying yourselves rather than taking a job you don't particularly enjoy but feel you're better rewarded. We really enjoyed those early days despite the hardship."
Full disclosure: MIGS has a media partnership with GamesIndustry.biz, and will be paying for our travel and accommodation during the event.