Yoshida: Morpheus is 85% complete
But Sony's virtual reality headset still doesn't have a release date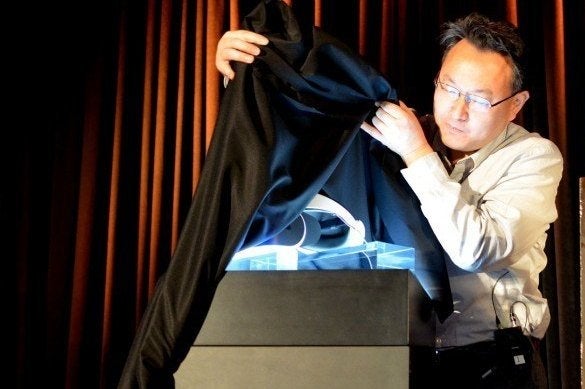 Sony Computer Entertainment president of Worldwide Studios Shuhei Yoshida has revealed in a recent interview that the company's entry into the virtual reality market, Morpheus, is 85 per cent complete.
He gave the figure to the Wall Street Journal but did not hint at a release date or a price.
"With the Morpheus and PlayStation 4, we can offer them a totally new virtual reality experience in a lighthearted and fun manner," he said.
The news comes just days after the inaugural Oculus Connect conference where Oculus VR showed off Crescent Bay, the latest version of its rival headset the Oculus Rift.