Yooka-Laylee Kickstarter passes $2 million
Playtonic title continues to smash through stretch goals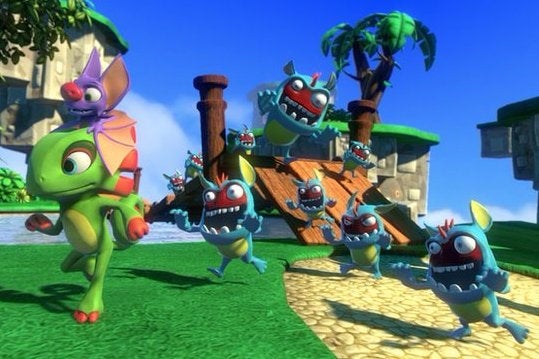 The funding total for Playtonic's Yooka-Laylee Kickstarter campaign now stands at over $2 million with over 35 days left.
48,237 backers have pledged $2,382,968 to the $270,041 goal. The game currently has one stretch goal still to go at £2 million (approximately $3.1 million) which will provide DLC for the 3D platformer.
"Our next stretch goal, if reached, will be used only to further improve and polish Yooka-Laylee, and give something back for your amazing support. Namely, we'll release our first post-release DLC pack free of charge for all backers," Playtonic said in an update.
"When - and only when - we've finished and shipped the full version of Yooka-Laylee, we'll start work on additional content that will be distributed to backers free of charge for their platform of choice. And again, all additional funding will of course go towards improving and polishing the game."
Just in from @kickstarter: #YookaLaylee hit $1M funding faster than any other game & on course to be UK's most successful game campaign

— Playtonic (@PlaytonicGames) May 6, 2015